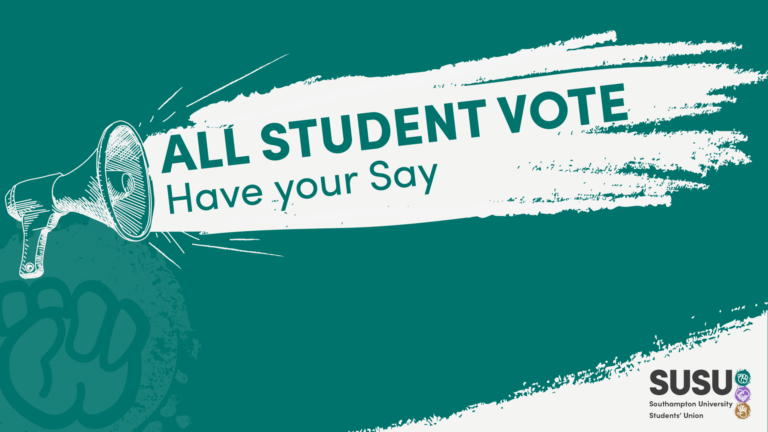 On Friday 09 November 2023, SUSU opened an All Student Vote on the following statement: 
"The University should lower or remove the charge on the Sports Pass
Sport is supposed to be inclusive and accessible. Adding this charge in the middle of a cost of living crisis stops people playing sport and makes Southampton University a less enticing place for people who want to be able to play. It's been free previously and the charge should never have been added, particularly for intramural teams who advocate for inclusivity amongst the student body. Many students are struggling financially in the current climate and having to now also worry about the cost of playing sport is an unfair anxiety that we should not have to suffer.
We believe the university should recognise this by lowering or removing the Sports Pass cost."
To find out more and to vote, click here. Voting is open until Friday 17 November at 4pm. 
What is an All Student Vote?
An All Student Vote takes place when we need a student mandate to be able to proceed with effectively representing student voice. Every student at the University can vote in an All Student Vote, and we need to receive 10% quoracy for us to act on the result of the vote (which means we need 10% of students to vote).