SINFONIETTA 25th Anniversary Concert
Southampton University Sinfonietta is a high–quality chamber orchestra, comprising of many of the top student instrumentalists at Southampton University. We regularly perform concerts throughout the year with some of South England's top conductors, and aim to engage our audiences and members with incredible music making.

This concert we will be celebrating the society's 25th anniversary! We are excited to welcome back on stage alumni and Sinfonietta's founder Paul Ingram, who will be conducting our concert!

Programme includes:
Schubert Unfinished Symphony No 8
Beethoven Coriolan Overture
Mendelssohn Symphony No 3 in A minor Op 56 (Scottish)

Student tickets are only £5.


The Organisers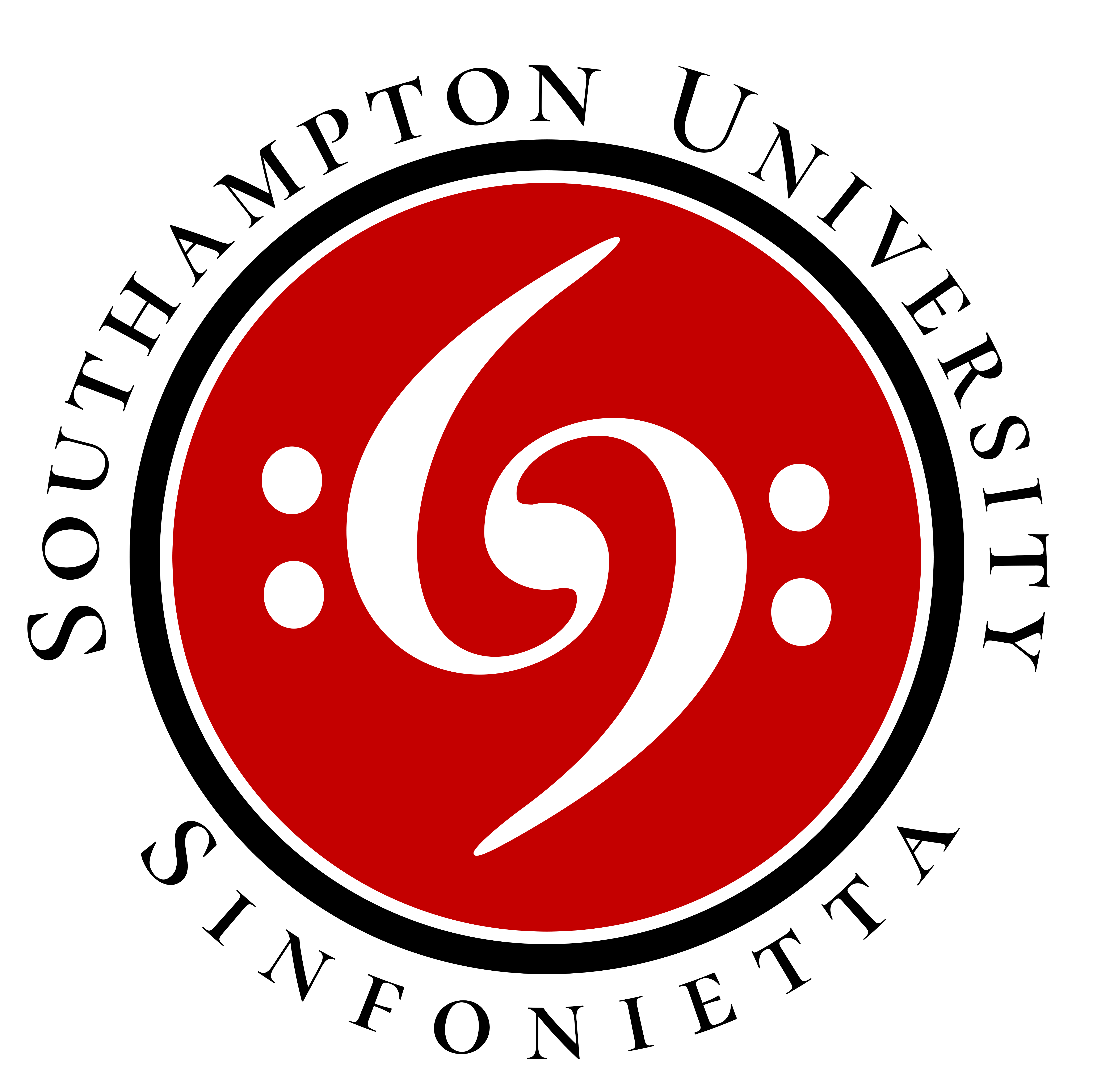 Sinfonietta
Southampton University Sinfonietta (Sinf) is a high–quality chamber orchestra, comprising of many of the top student instrumentalists at the University. We are entirely student run, relying on the commitment, dedication and enthusiasm from our members in order to further build upon Sinfonietta's outstanding reputation. Our aims are to provide members with an incredibly valuable musical and social experience, inclusive of those wishing to engage in a future musical career, and those who study under other faculties at the University. We give members the experience working with a different professional conductor each term and performing a minimum of four concerts a year. Each year we cover a wide range of repertoire and have had collaborations with musicians from across the UK such as from Royal College of Music, Bournemouth Symphony Orchestra, and London Philharmonic Orchestra. Sinfonietta is a friendly group of passionate musicians and, being a chamber orchestra, each orchestral part is much more significant and therefore our members feel really included. Rehearsals are held mostly on Thursday evenings at the university and auditions are held at the start of each new academic year.