GIAG Crafternoon: Make A Summer Wreath
15 Jun, -
Concourse Concourse
SUSU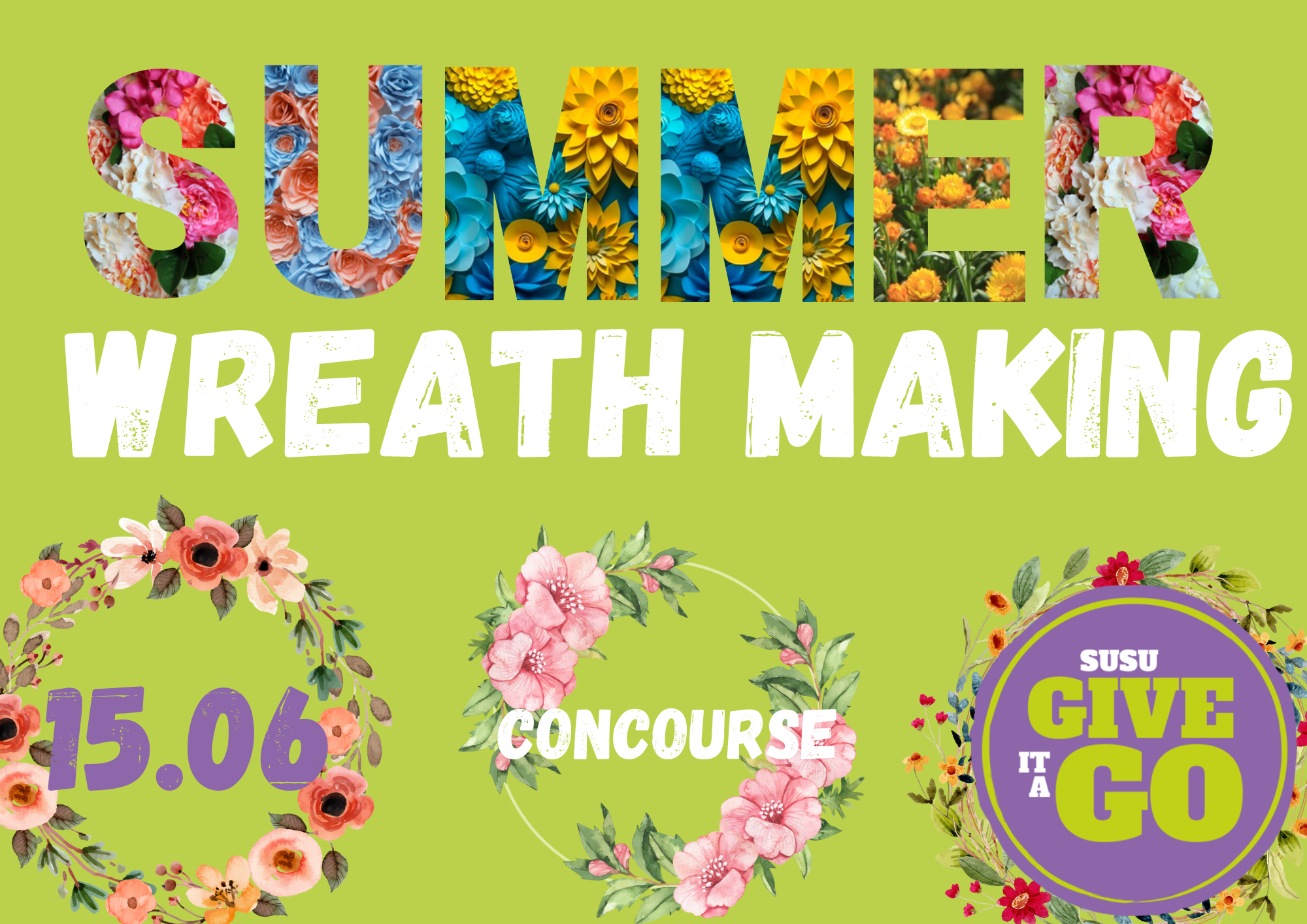 Step into the vibrant realm of creativity at our Summer Wreath Making Workshop!
About this workshop:
In this workshop, we'll provide all the materials you need to make your own beautiful wreath. Our experienced and friendly student instructor will be on hand to guide you through each step. At the end of the workshop, you'll have a lovely wreath to take home with you. You can hang it on your front door or anywhere else in your house to add a touch of summer beauty.
What's included in the ticket:
All the materials you need, faux flowers, glues, wires, and little decorations and a wreath (30cm) etc.
Time and place:
This workshop will take place on 15th June from 2pm-4pm at Concourse (inside SUSU building).
Please note that this workshop is a student-led skill workshop, if you have skills that you would like to pass on to students, be the teacher of our future workshops. Please click here Skill Workshop Form for more detials and fill in the form, our GIAG coordinator will be in touch with you shortly :)
The Organisers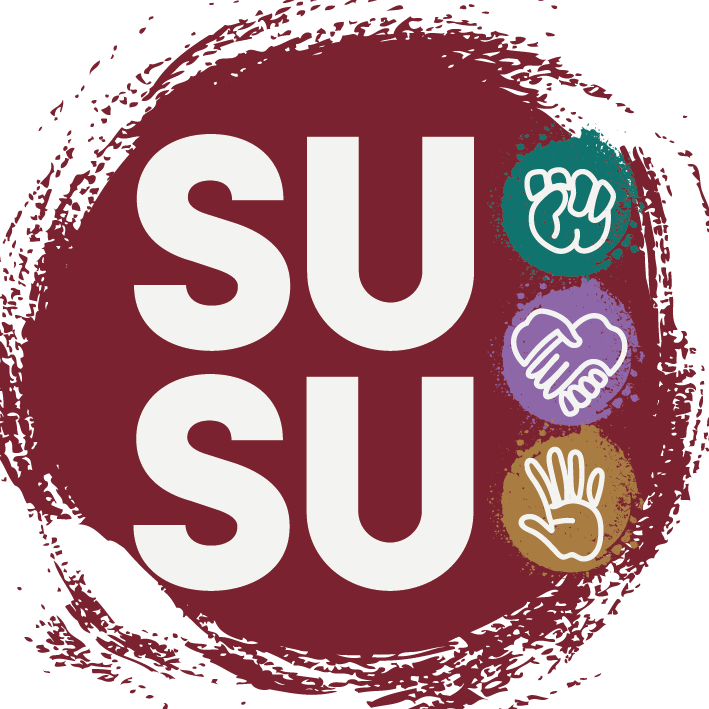 SUSU
We are the University of Southampton Students' Union (also called "SUSU"). We are here to represent the voice of students at every level and ultimately make their university experience unforgettable. Independent from the University, we're run by students, for students!