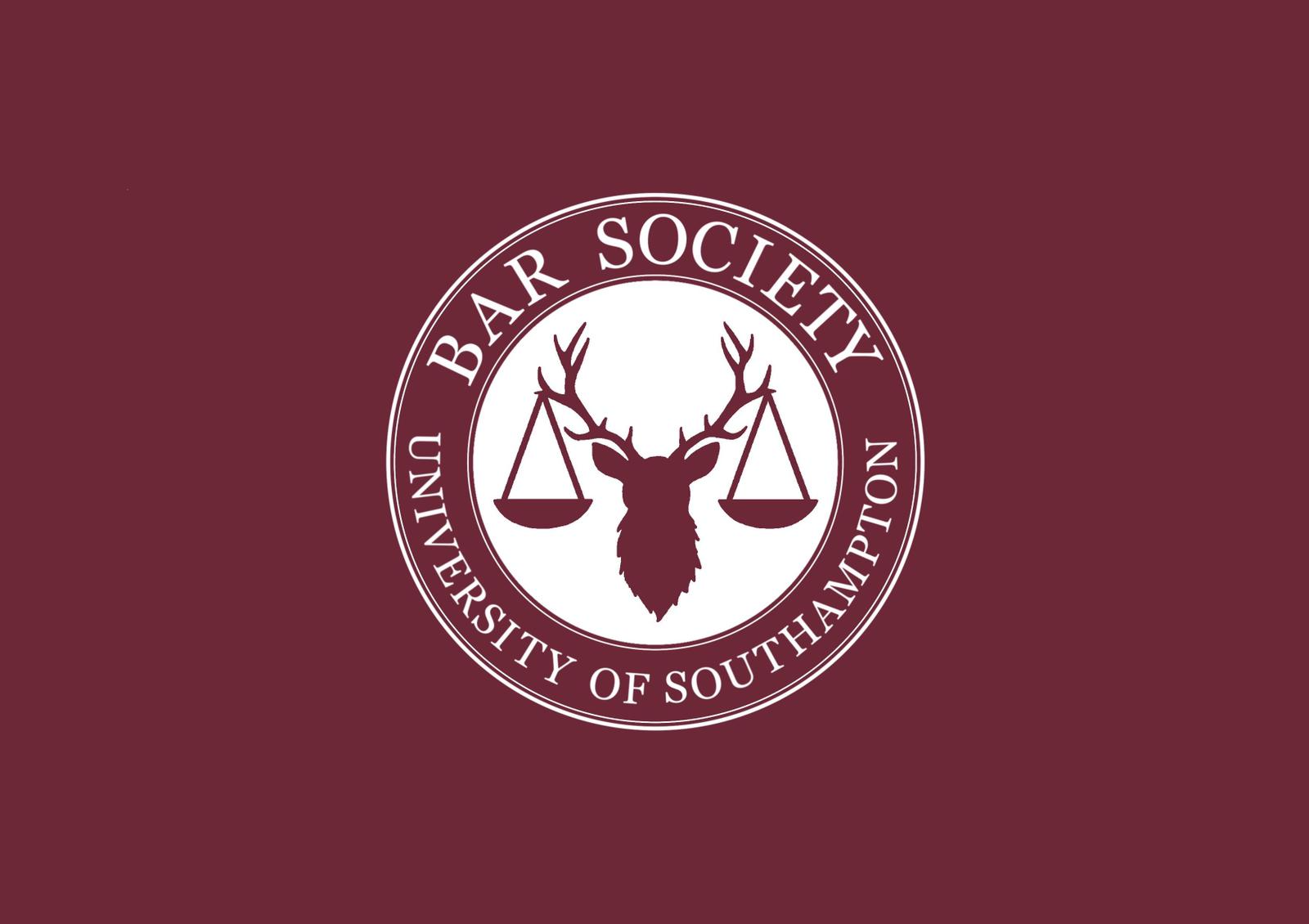 The Bar Society is a student-led legal organisation at the University of Southampton that deals with student exposure to the legal profession and guidance for students looking to pursue a career at the Bar or elsewhere. We aim to give a range of opportunities so that students can decide whether a career in law, particularly at the Bar, is something they wish to pursue. To this end, we provide weekly events designed to improve employability by developing transferrable skills such as public speaking, networking and writing. To do this, we hold regular legal career orientated events such as mooting competitions, networking socials and skills workshops. We also offer a taste of professional legal culture with trips to the four Inns of Court in London and the major courts there. There is something for everyone at Inns. Whether you are looking for serious professional development or just a friendly bunch with which to socialise - we are the society for you!
The Bar Society:
Huge congratulations on securing a place at the University of Southampton Law School! This is a massive achievement and a result of all your hard work. On behalf of the Bar Society Committee and all its members, we are delighted to welcome you to the University and into our society.
The Bar Society is student-led. This means we can use our own experiences to shape what route our society takes. This year, we are focusing on demystifying the route to becoming a barrister, as we realise it can sound like a very daunting prospect. Becoming a barrister is a competitive endeavour, so we hope not only to educate you on what steps to take but to help you enhance your CV by offering a variety of events to make your CV stand out above the rest!
The Committee
All clubs and societies within the Students' Union are run entirely by students. The student committee for Bar Society this year are:
Yee Su
Academic Events Co-ordinator
Bibi Khan
Moot Co-ordinator
Aleksandar Sekulic
Moot Co-ordinator
India Needs
President
Harry Hudson
Social Secretary
Megan King
Treasurer
Bella Cordwell
Vice President
You May Also Like...
Here are a selection of similar clubs and societies that you may also be interested in
Membership Information
These are the current membership fees offered by Bar Society , although many clubs and societies offer a free period for new members to try out their activities.
| Name | Cost | Valid Period | Details | |
| --- | --- | --- | --- | --- |
| 2-Year Membership (Joint membership for Bar Society & Law Society) | £25.00 | 30/09/2021 - 30/09/2023 | This gives you a joint membership to both Law Society and Bar Society for 2 years. | |
| 1-Year Membership (Joint membership for Bar Society & Law Society) | £15.00 | 30/09/2021 - 30/09/2022 | This gives you membership to both Law Society and Bar Society for the duration of one year. | |
| 3-Year Membership (Joint membership for Bar Society & Law Society) | £35.00 | 30/09/2021 - 30/09/2024 | This gives you membership to both Law Society and Bar Society for the duration of your course. | |
| 1-Year Membership with BAR SOCIETY ONLY | £10.00 | 06/09/2021 - 04/09/2022 | This membership gives you access to all the events, news, and competitions held through the Bar Society for 1 year ONLY. | |
| 2-Year Membership with BAR SOCIETY ONLY | £20.00 | 30/08/2021 - 04/09/2022 | This membership will allow you access to all the events, news and competitions held by the Bar Society for 2 years. | |
| 3-Year Membership with BAR SOCIETY ONLY | £30.00 | 06/09/2021 - 04/09/2022 | This membership allows you to have access to all the events, news and competitions held through Bar Society for 3 years. | |
Constitution
All SUSU clubs & societies must have a Constitution which governs how they run
Download Constitution
Health & Safety
All clubs & societies are required to risk assess their activity to ensure it is carried out in a safe manner for members. Current risk assessments for Bar Society are available to view below