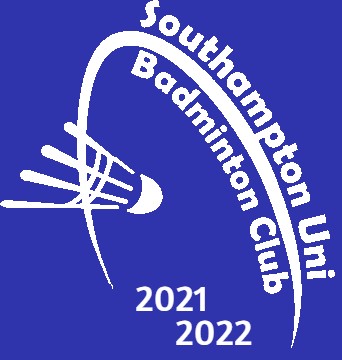 RecBad offers the opportunity to play casual badminton every weekend, open to anyone and everyone. With undergraduate, postgraduate and staff members, you have the opportunity to interact and play with people from across the university. We have complete beginners and experienced players, so all abilities are catered for! All in all, it's a great chance to meet new people, enjoy our varied socials, and improve your badminton with a relaxed and friendly club. The best way to keep up to date with what's going on is to join our Facebook group at https://www.facebook.com/groups/recbad/, or if you have any questions don't hesitate to ask us via email: recbad@soton.ac.uk.
Important information:
Follow our Facebook, Instagram and join our Discord server to stay updated!
You will need to show evidence of a negative covid test taken within 24 hours to attend sessions
Our main weekend sessions (Saturday 12:00-15:00 and Sunday 12:00-14:00 in the Jubilee Sports Hall) consist of doubles matches, with our unique 'pegboard system' making sure you get the chance to mix and play with loads of different people at a similar level (ALL abilities are welcome)! If singles is what interests you, there is the opportunity to take part in a singles ladder tournament during the year. Throughout the year, we will also host some awesome socials, so you can get to know your fellow members off the court as well as on the court! If you want to take part in these activities, then purchase the £15 RecBad membership.
If you want to play in a more competitive environment, the Eagles wing of RecBad offers sessions for more experienced players, who want to play with feather shuttles. This membership is required to participate in Eagles club sessions on Mondays and Fridays. You will need to attend a free trial session before purchasing this membership. Find us on Facebook (https://www.facebook.com/groups/411526148859771) or on our website (https://sites.google.com/view/university-eagles-southampton/about-us). You can also contact us at: university.eagles.southampton@gmail.com.
A Sport and Wellbeing membership (such as a free Sports Pass) is also required in order to access the Jubilee Sports Hall and can be activated at https://joinin.soton.ac.uk/. You must book sessions online via the UoS Sport App before turning up.
Photo Gallery
The Committee
All clubs and societies within the Students' Union are run entirely by students. The student committee for Badminton (Recreational) this year are:
Krzysztof Bolhuis
Eagles Representative
Jack Large
In-Week Officer
Samuel Taylor
President
Wing Cheng
Secretary
Sophie Haberfield
Social Secretary
Charlie Mair
Social Secretary
Samarth Basavapatna
Tour Secretary
Christina Arena
Tour Secretary
Katie Murfitt
Treasurer
Theo Cornwell
Vice President
Arjan Attwal
Welfare Officer
You May Also Like...
Here are a selection of similar clubs and societies that you may also be interested in
Membership Information
Membership for Clubs and Societies is currently closed. Please check back in September 2022 for more information on how to join.
Constitution
All SUSU clubs & societies must have a Constitution which governs how they run
Download Constitution
Health & Safety
All clubs & societies are required to risk assess their activity to ensure it is carried out in a safe manner for members. Current risk assessments for Badminton (Recreational) are available to view below