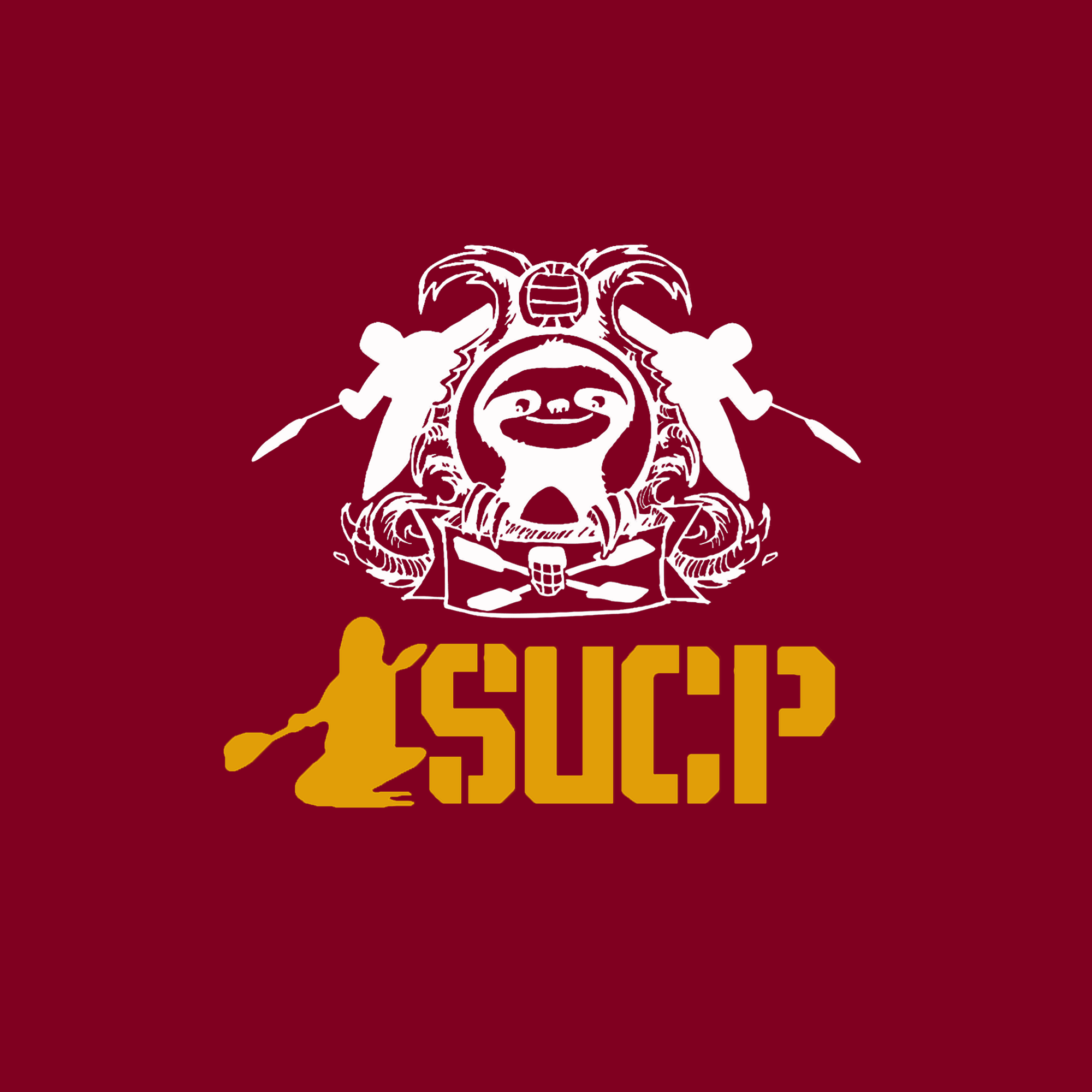 Canoe Polo combines kayaking and ball handling skills into an exciting contact team game, where tactics and positional play are as important as the speed and fitness of the individual players. The game requires excellent teamwork and promotes both general paddling skills and a range of other techniques unique to the sport. Each team has five players on the pitch (and up to three substitutes), who compete to score in their opponents goal which is suspended two metres above the water. The ball can be thrown by hand, or flicked with the paddle to pass between players and shoot at the goal. Paddling with the ball is not allowed, so teamwork is essential. Pitches can be set up in swimming pools or any stretch of flat water. The boats are specifically designed for Polo and are faster and lighter than typical kayaks which give them fantastic manoeuvrability. The boats also sport nose and tail bumpers for safety, and full face guards and specially padded buoyancy aids are also required to be worn at all times.
Here in Southampton, SUCP represents the University at competitions all over the country, culminating in the annual British Universities and Colleges Sports (BUCS) tournament in Nottingham. Competitions can range from one day pool meets to weekend camping trips, with four teams representing the club; the A team, B team and two Ladies' teams. With regular training sessions both in the pool and on the river, SUCP is one of the most successful teams around, and you can be a part of it. Even if you aren't interested in competing, the club welcomes all to come and train with us. Anyone and everyone of any ability is welcome to join in, whether you are a seasoned player coming to the university, an experienced paddler looking to try something new or have never even been in a kayak, SUCP has a space for you. We have several free taster sessions and socials coming up and would love to see you there. See you on the water!
Taster sessions 2022/23:
October 1st: 12:00-14:00
October 2nd: 12:00-14:00
Sign ups will be available on our facebook group from 27/09/22 -all abilities welcome. We look forward to seeing you there!
Social Media Links (Find out more)
Website: sucp.susu.org
Facebook: @southamptoncanoepolo
Instagram: @southamptonunicanoepolo
Join our facebook group to keep up to date: https://www.facebook.com/groups/sotonpolo
Photo Gallery
The Committee
All clubs and societies within the Students' Union are run entirely by students. The student committee for Canoe Polo this year are:
Sam Stirling
Kit & Stash Secretary
Rowan Kettle
President
Hollie Jackson
Secretary
Jamie Maher
Social Secretary
Alex MacTavish
Social Secretary
Daniel Hibbins
Tournament Secretary
Jake Wallis
Training Secretary
Alec Mathison
Treasurer
Madeleine Sumpter
Vice President
Hannah Jarman
Web Secretary
Rebecca Deakin
Welfare & Freshers Rep
You May Also Like...
Here are a selection of similar clubs and societies that you may also be interested in
Membership Information
These are the current membership fees offered by Canoe Polo, although many clubs and societies offer a free period for new members to try out their activities.
Please note that some memberships of this group may also require you to purchase
Sport & Wellbeing membership
from the University of Southampton in order to use the relevant sport facilities
| Name | Cost | Valid Period | Details | |
| --- | --- | --- | --- | --- |
| Second Semester Only Membership | £25.00 | 30/01/2023 - 24/09/2023 | Second-semester membership runs from the end of January to the end of September. Membership includes full access to all club kit, training sessions (in the pool, on the river, or on land), and affiliated British Canoeing Membership. | |
| Year Membership | £45.00 | 23/09/2022 - 24/09/2023 | Membership includes full access to all club kit, training sessions (in the pool, on the river, or on land), and affiliated British Canoeing Membership. A Year's membership lasts all year from September 2022 to September 2023. | |
| Joint Membership with Canoe Polo | £85.00 | 26/09/2022 - 25/09/2023 | Southampton University Canoe Club and Canoe Polo are offering a joint year-long membership as a cheaper option for people looking to join both clubs! | |
Constitution
All SUSU clubs & societies must have a Constitution which governs how they run
Download Constitution
Health & Safety
All clubs & societies are required to risk assess their activity to ensure it is carried out in a safe manner for members. Current risk assessments for Canoe Polo are available to view below