Trading & Investment Society
🌟 Welcome to the Trading and Investing Society! 🌟 We are a vibrant community aiming to cultivate knowledge and connections in trading and finance. We provide a dynamic space for exploring market trends, financial strategies, and investment insights. Whether you're interested in trading intricacies or the diverse realms of finance careers, we offer a rich blend of learning, discussion, and growth opportunities for everyone. Let's navigate and unravel the exciting worlds of trading and finance together!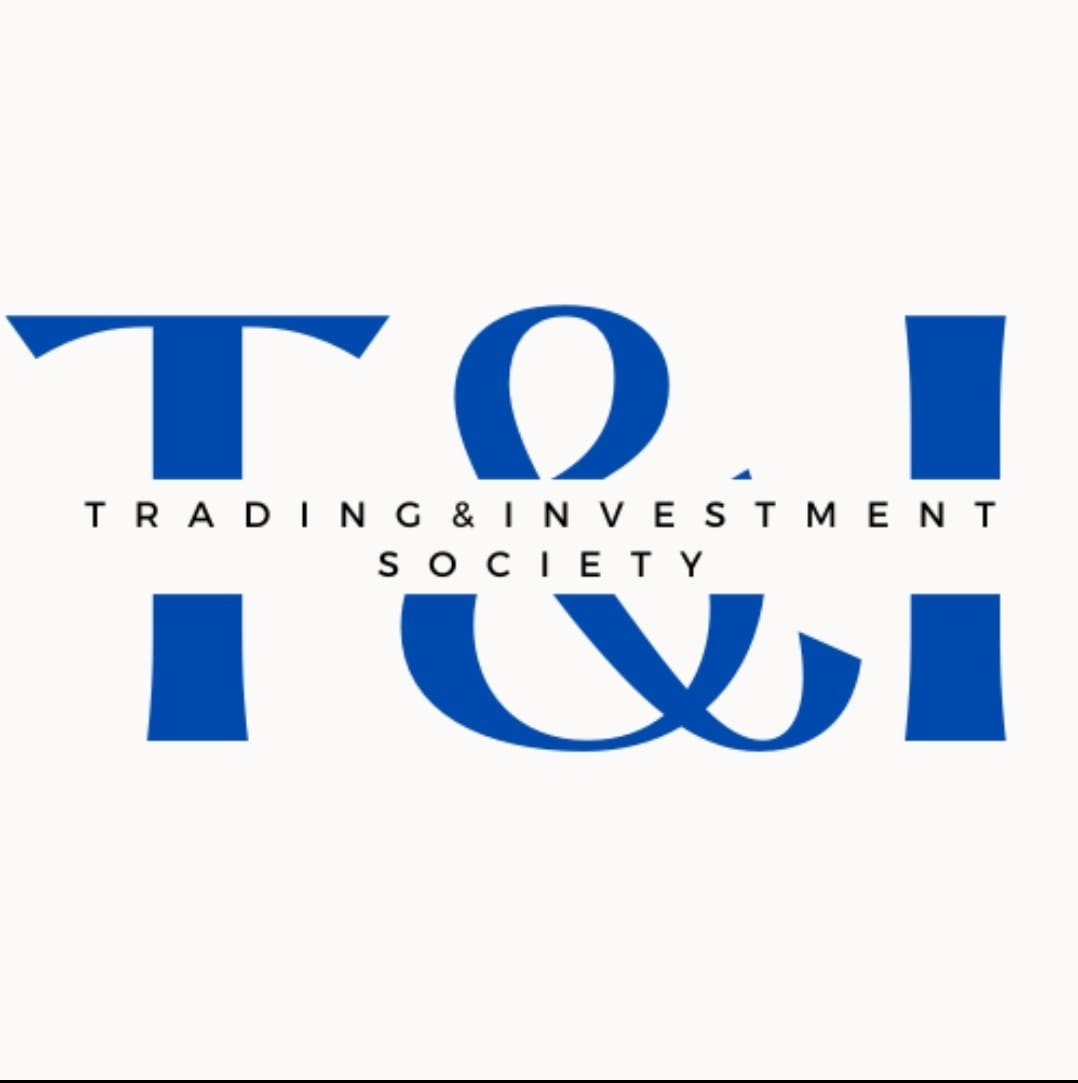 🌟 Welcome to the Thrilling World of the Trading and Investing Society! 🌟
Embark on an exhilarating journey with us, as we delve deep into the pulsating heart of trading and finance! Whether you're a seasoned trader, a finance enthusiast, or a curious newbie, our society is brimming with opportunities just for YOU! 🚀
📊 Trading Adventures:
Interactive Trading Workshops: 🛠️ Unleash your trading potential with our hands-on workshops, exploring the nitty-gritty of trading strategies and risk management! Dive into real-time trading platforms and tools and let the trading games begin!
Inspirational Speaker Series: 🗣️ Meet and learn from the masters of the trade! Our guest speakers, experienced traders, and market maestros, are here to share a wealth of insights, experiences, and trade secrets. Get ready to be inspired!
Exciting Collaborations with Trading Firms: 🤝 Engage with leading trading firms through internships, competitions, and interactive sessions. Here's your chance to discuss dynamic trading strategies and market trends with the pros!
Vibrant Market Analysis Sessions: 📈 Decode market trends and uncover trading opportunities in our thrilling analysis sessions. Whether it's equities, forex, or cryptocurrencies, we've got it all covered!
💰 Finance Journeys:
Career-Boosting Finance Workshops: 🌐 Explore the diverse world of finance careers, polish your resume, and ace those interviews with our specialized workshops tailored just for you!
Engage with Finance Wizards: 💼 Regular interactions with finance gurus will open up a realm of possibilities, whether it's investment banking, asset management, or financial consulting. Let's talk finance!
Investment & Financial Literacy Workshops: 📘 Elevate your investment game and become the master of your finances! Learn about savvy investment strategies, budgeting, and financial planning in our enlightening workshops!
🎉 Join the Excitement!
Whether you're craving the adrenaline of trading or eager to unravel the mysteries of finance, we've got a treasure trove of experiences waiting for you! So, why wait? Come, be a part of our vibrant community, and let's create, innovate, and revolutionize the world of trading and finance together! 🎇
📱 Stay Connected! Don't miss out on any of the excitement! Follow us on Instagram @Uos_Tandi for the latest updates, behind-the-scenes peeks, and a splash of finance fun! 🌟
The Committee
All clubs and societies within the Students' Union are run entirely by students. The student committee for Trading & Investment Society this year are:
Canaan Borhan Tavakoli
Co-President
Umair Mobarik
Co-Vice President
Amina Omokanye
Diversity and Women in Finance Officer
Semih Yilmaz
Head of Trading
Oliver Ross
President
Justin
Social Media Marketer
Afdhal Zubair
Social Media Secretary
Matas Kekys
Trading Officer
Enxhi Lamce
Trading Officer
Marcus Piguillem
Trading Officer
Mitakshi Mathur
Treasurer
Vu Long Dang
Vice President
Membership Information
These are the current membership fees offered by Trading & Investment Society, although many clubs and societies offer a free period for new members to try out their activities.
| Name | Cost | Valid Period | Details | |
| --- | --- | --- | --- | --- |
| Year Membership | FREE | 27/09/2023 - 31/07/2024 | Join our mailing list, hear about society updates and request what you want us as a society to cover! | |
Constitution
All SUSU clubs & societies must have a Constitution which governs how they run
Download Constitution
Health & Safety
All clubs & societies are required to risk assess their activity to ensure it is carried out in a safe manner for members. Current risk assessments for Trading & Investment Society are available to view below
Upcoming Events
Check out our upcoming events below:
Sorry, there are no upcoming events for Trading & Investment Society.
You May Also
Be Interested In...