Daphne Li
Candidate for Vice President Welfare and Community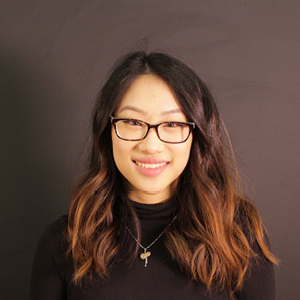 Increase Sexual Consent Awareness and Support for Victims
Increase Access to STIs Information and Contraception on Campus
Better Promotion of Mental Wellbeing/ Community Events
Transition Support Workshops: The Road from College to University
Managing your Finance Workshops
Why vote for me?
University was not part of my plan, yet here I am in the last semester of my third year as a Criminology and Psychology student, with the aspiration of improving student wellbeing. The shadow of Mental health has made my time challenging, I often passed up opportunities. Though everyone's story is different, the right support can keep you fighting. My own experience fuels my passion to make this journey a smoother one, for everyone.
As your VP of Welfare and Community, I will work to improve student mental and physical wellbeing, by firstly tackling the stigma surrounding sexual consent. I aim to educate and promote awareness on the importance of understanding consent, the consequences of non-consensual activities and how to ask for consent. In addition to this, I plan to work alongside the University to provide the students with access to condoms in Stags to encourage safe sex and promote STI prevention habits.
University students are statistically at a higher risk of developing Mental Illnesses, therefore, I aim to invite Mental Wellbeing experts to hold talks to help students develop coping mechanisms to deal with stresses/ pressures. I intend to continue to promote the Universities existing Welfare services such as the "You Are More Than" campaigns.
Many students underestimate the difficulties of university life and this can often lead to negative impacts on studying and socialising. I aim to coordinate with the University to set up support workshops to help students cope with the rough transition of University life. Support workshops that will give advice to students on how to effectively manage their finances; deal with separation anxiety; and healthy eating, etc.
Vote Li to be stress free!
Budget
62 x A4 Poster - £10.87
10 x A3 Poster - £3.50
2 x Flying Tiger Acrylic Paints - £0.50
1 x Facebook Ad - £5.00