Theodore Smith
Candidate for The Edge Editor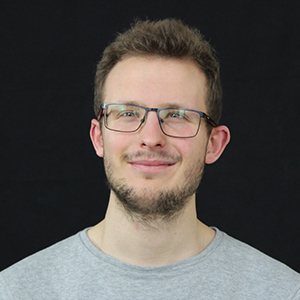 Produce a variety of thematic magazines over next year.
Provide workshops as well as Q&A events for writers.
Recognise The Edge as a UK leading student entertainment magazine.
Use my Deputy Editor experience in working with the committee.
Make The Edge's next year as the best yet!
Why vote for me?
My name is Theo and I'm a 2nd year film student going into 3rd year. As The Edge's editor, I want to build upon the brilliant work that Jack has laid out this year in order to make next year's the best yet!
Writing for The Edge during my time at University has provided some amazing opportunities including writing features for the magazine, travelling to music festivals and film screenings for the press too. As editor, I want to return the favour and provide our writers with even more exciting opportunities like Q&As with people within the entertainment industry and workshops specifically tailored for our writers.
In addition, I want to continue to produce a variety of themes for our magazines ranging from Sci-fi to the 90s and continue our annual collaboration with fellow mag Wessex Scene too.
Having been on this year's Edge committee as Deputy Editor and working alongside Jack in running it, I now have an appreciative understanding in how the magazine is handled and I will be able to use this experience when working with next year's committee members, along with during the transition period and throughout the year.
Lastly, I would love to recognise The Edge as one of the UK's leading student magazines dedicated to entertainment because of our ever-growing presence at Press events like film screenings, music festivals and interviews thanks to our excellent PR team that I hope will continue to be a standout feature next year.
Budget
Theodore has not spent any of their budget yet