Calvin De Louche
Candidate for Medicine Faculty Officer (MedSoc Vice President)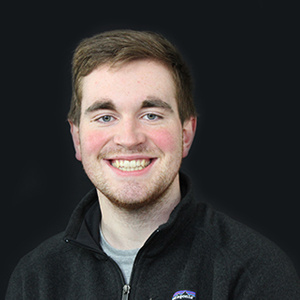 Advocate the importance of wellbeing/mental health via new initiatives.
Redefine the role of the Medicine Year Rep.
Introduce more effective methods of collecting student feedback.
Integrate with SUSU to provide support for events at SGH.
Organise cross-faculty social events to diversify traditional Medic events.
Why vote for me?
Hi!
My name is Calvin, and this year, I'm running to be your next Medicine Faculty Officer. As a Year Rep this year, I've gained a really good insight into how the Faculty is run and have witnessed some of the great work that goes on behind the scenes. I've had the opportunity to take part in so many great events run by MedSoc, allowing me to see where we're getting it right, but more importantly, where there's still room for improvement.
Mental Health is an incredibly important topic, and as such, I plan to lobby for scheduled wellbeing lectures to be situated in the timetable, whilst also introducing a new keynote speaker lecture series, to include presentations from distinguished mental health advocates. My wish is that with the appropriate support, we can all be better equipped to tackle the mentally challenging career that we've chosen to pursue.
I'd also like to redefine the role of the Year Rep, assigning Reps to either take on a more social or academic role in their respective cohorts, alongside refining the way in which feedback is gathered.
I'd finally work to organise cross-faculty social events and better integrate with SUSU to provide more support for events at SGH.
I hope you've been able to gain a brief insight into my plans, but if you do have any questions, please don't hesitate to get in touch on cdl1g18@soton.ac.uk. Or alternatively, stay up to date with my campaign page on Facebook for more details!
Budget
Calvin has not spent any of their budget yet