Mahmoud Mohamed
Candidate for Engineering and Physical Sciences Postgraduate Research Officer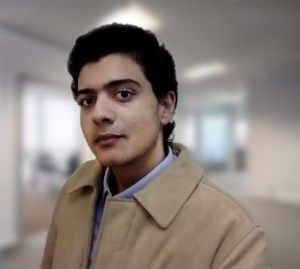 Improve PGR-specific support from the University and the Union
Help establish PGR-tailored career support and advise
Improve PGR representation with 1 rep/group or workspace
Improve and help introduce PGR-tailored support from SUSU
Be a direct point of contact for all PGR students
Why vote for me?
My name is Mahmoud Wagih Mohamed, I'm a 2nd year PhD student and an active student representative of my research group for a year. I've also been a committee member/sports volunteer of the largest SUSU student club, and a regular participant in outreach and public engagement activities. I am passionate about helping people in my work/study environment achieve what they aspire to, and have an overall better experience as PGR students.

I believe that adequate support is essential for PGRs to make the most benefit from their time as students. Equally important is PGR-specific career support and guidance, along with improved extra-curricular activities from SUSU that are suited to PGR students' times and needs.
I aim to help all PGR students feel represented, become aware of the support venues available to help them to decide better how to make the best out of their time as PGRs. I'll also work with SUSU to provide PGR-specific wellbeing and mental health support

I aim to work with the university's career service & the Doctoral College to offer improved careers support that suits PGR students/graduates.

Finally, I aim to communicate the views of all PGR students from across the different departments in FEPS, through improved representation from each research group as well as individuals, to the relevant decision-makers across the faculty's and the grad-school's leadearship.


Budget
Mahmoud has not spent any of their budget yet