Daniel Akhter Hussain
Candidate for Athletic Union Officer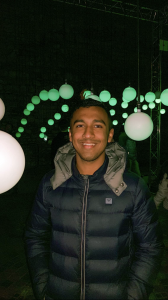 Promotion of Clubs success
Ensure clubs feedback is channeled up.
Support clubs with any transition period.
Lobby greater attendance of clubs on Tour and AU ball
Reduce the rate of Varsity Tickets.
Why vote for me?
Being a part of the sporting community within the university has been a highlight of my overall experience in the last year and a half and has given me the opportunity to develop both an active and social lifestyle. If elected as AU Officer I want many others within the sporting community to share this experience and this will be through giving AU clubs more recognition and promoting their sporting success. I will ensure AU clubs have their feedback channeled up giving them a chance to have sit down, one to ones with their represented officers and ensure they are kept in the loop and have the support from SUSU. As a member of an AU club, I am aware of the changes and adaptations our clubs have to face each year and I will ensure clubs are offered the right support during any potential transition period.
Playing sport also has its social perks and as AU officer I want clubs to be able to access amazing opportunities planned by the Athletic Union committee. This includes lobbying for more clubs to attend the tour and be a part of the social sporting environment. I am passionate about celebrating sporting success so events such as AU Ball should be highlighted and have much greater attendance. Varsity is another key date in the sporting calendar and spectators create this astonishing atmosphere so I aim to increase attendance by introducing a cheaper early bird ticket.
Budget
Daniel has not spent any of their budget yet