Benjamin Shaw
Candidate for RAG President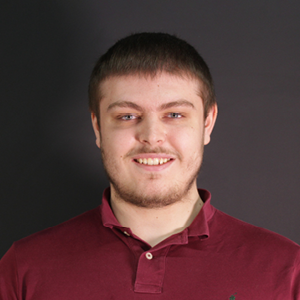 Work with other clubs and socities
Increase participation for adventures
Fundraising to benefit the local area
Make sure that what we do is what students want
Bring great experience to the role
Why vote for me?
Should I be elected Rag president my main goal would be to maintain and build upon the great partnerships that we have established with other societies. I would do this by working with them on our own events whilst encouraging and, if they could benefit from it, helping them to do their own fundraising. Having been the volunteering and fundraising officer this year I have worked with many different people.
One area I would like to focus on is the recruitment for adventures as they make up such a key part of student fundraising. Having done the gorilla trek, I have a passion for adventures so want as many people to experience one as possible.
Being part of the Southampton community is important to me and as such would like to make sure that there is fundraising to benefit the local community as well a further afield to make it a better place to live for both students and locals.
Having been a member of Rag for many years and having been on the committee for 3 years in a variety of roles I have a lot of experience which will allow me to effectively lead Rag, as I have the skills required to oversee and help with all events. I also believe that my experience and the experience that Rag has as a whole should be shared more effectively to help all student fundraising, as Rag is there for all.
Budget
Benjamin has not spent any of their budget yet