Renee Johnson
Candidate for Environment and Life Sciences Faculty Officer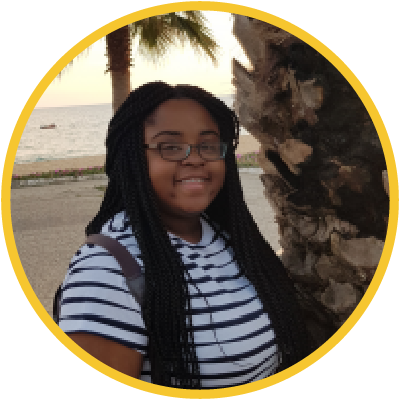 I will use previous experience as a Course Representative
I will ensure that all voices are heard
I will promote the value of students and staff collaborations
I will increase the variety of support offered
I will represent all students well
Why vote for me?
Hi, my name is Renee Johnson and I am a second year Biomedical Sciences student who would love to represent you as the Environmental and Life Sciences Faculty Officer.
During this role, I will serve as a liaison between students and staff by working closely with the school and department Presidents to ensure that all students voices are heard and represented at all levels. This will ensure that I can truly represent the diverse voices of the students of the Faculty of Environmental and Life Sciences.
You can put your confidence in my representation of you, as I will use previous experience gained from being a Course Representative to ensure that all voices are heard at the Student Staff Liaison Committee (SSLC) Meetings. Following these meetings, my fellow Course Representative and I would summarise the outcomes of the meetings and send them to students to promote greater understanding of the decisions made that impacts all students. By being elected Faculty Officer, I will continue to promote the value of students and staff working together to ensure the quality of education for the current and future students.
In my first year, I studied Adult and Child Nursing before swapping to Biomedical Sciences. Doing this highlighted to me the discrepancy in available support in the different schools. Consequently, during my year as Faculty Officer I will aim to increase the variety of academic and mental health support for students across all schools and departments in the faculty.
Download
Nobody has asked Renee any questions yet, why not ask one yourself?
Budget
Renee has not spent any of their budget yet