Katie Ludvigsen
Candidate for Vice President Education and Democracy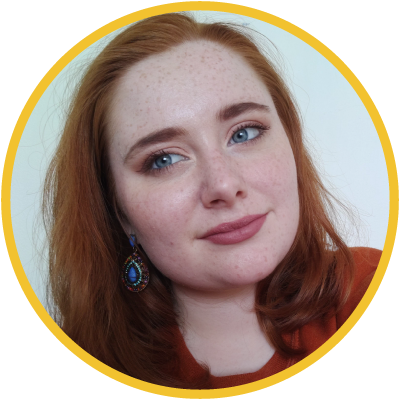 Ensure standard of education delivered is uncompromised by COVID-19
Prioritise student mental health and wellbeing
Support students in preparation for leaving academic life
Increase student engagement and awareness
Assure every student that their voice will count
Why vote for me?
Hi! I'm Katie Ludvigsen, and I will be graduating this summer after completing my Master's in Civil Engineering. As an experienced and successful committee member of several university societies, I would like to be given the opportunity to ensure every student's voice is heard as your next VP Education and Democracy.
If successful, I will ensure student's mental health and wellbeing is prioritised throughout the academic year. This will be achieved by increasing awareness of the existing welfare support provided by the university and by introducing further tools to support students in managing their mental health and wellbeing, such as workshops. Alongside this, I will continue to build on the existing success of the 'You Are More Than Your Studies' campaign by increasing the range of opportunities to cater to all students.
I am committed to working with the university to ensure the standard of education delivered is uncompromised by the impact of COVID-19. I believe this can be achieved through transparency in both policy and guidelines. This will ensure that both new and existing students feel safe throughout their studies, whilst guaranteeing that the views and opinions of all students are heard and represented in the decisions and changes to the delivery of teaching. I will also work towards expanding the number of digitalised academic resources, to increase accessibility and to allow for more effective remote working where necessary.
I also want to ensure students feel confident and supported in their preparation for leaving academic life and when applying for jobs within these uncertain times. This will include promoting existing employability services and expanding on these through the introduction of CV workshops and interview preparation to ensure that students effectively highlight their skills and achievements. I will also look to provide students with exposure to new career opportunities which are arising within the changing job sector and ensure these are well represented in future Career Fairs.
Increasing student engagement and awareness to guarantee all student voices are heard is paramount. I believe this can be achieved through reviewing and monitoring practices and procedures for academic student feedback, increasing student turnout in union elections, and shining a light on the opportunities available to students to make their voices heard, such as the 'You Make Change' platform.
Parity and continuity, across all departments, is crucial to ensuring that these changes are accessible to all. I will work to ensure that every student is able to fully utilise the educational opportunities available at the University of Southampton and to feel empowered to join the conversations taking place, so that together we can continue to grow and improve our community.
Whilst I have highlighted a number of the key areas, which I feel will be of benefit to all students within the university, if elected, I will guarantee that every voice will count. I want all students to feel confident to raise their own concerns or suggestions. A university is made by its students, and I will ensure they will be heard.
Download
Budget
Katie has not spent any of their budget yet