Akshita Karia
Candidate for Union President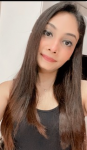 GREAT AT COMMUNICATION
DEDICATED TO WORK FOR STUDENTS
STRONG PERSONALITY WITH HUMILITY
CONFIDENT AT WHAT I DO
DECISIVENESS
Why vote for me?
Welcome to all of you. I am Akshita Karia, a 3rd year law student and I intend to run for the position of Union President.
I am a friendly and approachable person with the passion and commitment to take this union forward. My aims and goals are crystal clear and simple. I am here for students; what you as a student say and think is very important to me. I have always believed that every student needs to be heard, their thoughts and opinions do matter, and they are as important as anyone else's in the university. I aim to make your opinions and suggestions count in front of the university and to actually implement on it. In these extraordinary circumstances, the union needs a president who is strong and determined enough to work for the students and I can with full confidence say that I am that person. I intend to make many changes to incorporate a student's suggestion more often and to make every student's university life as smooth as possible.
My aspirations for the students and the university are not superficial, these aims are something I actually intent to do. I have already worked as a course representative and a law school president. While working in these roles, I have learned a lot and have tried to help as many students as I can. I have tried to make changes in the law school that could help students a bit more. However, I now intend to take a step forward and try to make changes for every student in the university.
I am great at communication and I am not afraid of putting forward my opinions in front of the university and I can assure you that via me you will be able to put forward your concerns, queries and suggestions before the university. Because of my past experiences, I am very confident that I will excel at this role and will actually make a difference in a positive way for all students. Lastly, I am for students and work for students and your experience as a student at this university matters to me the most, hence I am applying for this role.
Thereby I would humbly ask you to vote for me. Thank you.
Budget
Akshita has not spent any of their budget yet