James Baines
Candidate for Engineering and Physical Sciences Faculty Officer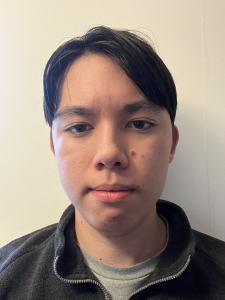 Key Points
I'll ensure your voices are heard and acted on.
I'll organise and promote industrial opportunities.
I'll support engineering/STEM societies.
I'll make sure your interests are top priority.
Why vote for James Baines?
Hi,
My name is James, a maritime engineering student, and I am running to be your Engineering and Physical Sciences Faculty Officer.
As your faculty officer I will be your senior representative, and so I will be representing your views to the heads of faculty and the sabbatical officers. I am passionate about improving the lives and experiences of students at the university, I will always be happy to help, and I'll always do my best to ensure your interests are the highest priority.
Combining this role with my position as a senator I will be able to represent and actively make decisions to affect change.
As your faculty officer, I pledge to:
Ensure feedback from engineers and scientists is listened to and acted on.
Organise and promote industrial and career opportunities.
Communicate clearly any decisions made that will affect your studies
I have extensive experience as a student representative and in promoting student voice, I took an active part in student affairs at my secondary school and sixth form – and I am currently a course rep, senator and a student officer. I also sat on the town council of my hometown as youth mayor. As such I understand how to make change happen and how to represent your views.
Vote for me to become your next faculty officer; ensure your interests are safe and your voice is heard
James
If you have any questions don't hesitate to contact me at jab2g22@soton.ac.uk
Nobody has asked James Baines any questions yet, why not ask one yourself?