Agata Sudol
Candidate for Law School President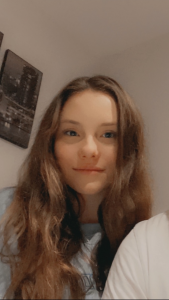 Key Points
Listen and support - ensure all students are being heard
Improve communication - feedback forms, office hours for concerns and reporting any changes
Sense of community - encourage students to participate in events to improve student experience
Organisation and time management - ensure I'm always free to meet with a concerned student or staff member
Experienced - current course representative and committee member of 93% Club thus I can demonstrate that I prioritise my responsibilities
Why vote for Agata Sudol?
Dear fellow law students,
I am honoured to present myself as a candidate for the Law School President position. As a passionate and driven student, I am committed to ensuring that my peers have a positive academic experience and feel supported throughout their journey. With my involvement in various activities, including cheerleading, netball, and language courses, I have a deep understanding of the student community including any legal opportunities available which I can utilise to help students find their place and succeed.
As a course representative I have a lot to bring to the plate: I have watched the Law School President in action and have heard the concerns of each year group. I already have many ideas to address these concerns while maintaining what works, such as study groups. Some of these new ideas include encouraging engagement with the Law societies as well as holding my own office hours: I want everyone to know that they can approach me even if it's to vent about their housemates.
Some students are hesitant to approach their Personal Academic Tutors, especially with complaints against staff members. In such situations, I want you to feel that you can speak to me. I want to create an environment where no one feels like they have to bottle up their concerns, which can negatively impact their mental and physical health, as well as their academics.
Thank you for considering my candidacy, and I hope to have the opportunity to serve as your Law School President.
Nobody has asked Agata Sudol any questions yet, why not ask one yourself?