Devon Sansom
Candidate for Biological Sciences School President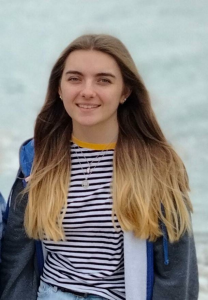 Key Points
I am currently a 2nd year biology student
I have gained experience as a course rep
I hope to create a strong flow of communication
Your degree, you way!
Focus on skills-based development and careers opportunity
Why vote for Devon Sansom?
Hi, I'm Devon and I would love to be your Biological Science School President next year!
I am a second-year biology student, and currently a course rep. Holding this position has given me experience at communicating with both staff and students alike on current issues and being a point of contact for both sides.
Within this role I hope to:
Create a strong flow of communication
As it is currently, there often feels to be a wall between staff and students, and I hope to help make this wall disappear. Whether that be by acting as a convoy of information or just making sure students know where to go to get the information they need.
Your degree, your way!
The freedom in module options within the biological sciences school at Southampton is one of the things that makes it so appealing, and if you get this much say in your modules, why shouldn't you have a that much of a say in your degree too? As president I will make sure to make an easily accessible way to provide anonymous feedback all year round, so you can have your say!
Focus on skills-based development and careers opportunity
Next year, I hope to collaborate with staff in finding opportunities for career-based visits and opportunities within the school, to give students a greater wealth of knowledge before heading out into the workplace. For example, visiting an external research lab, or visiting NGOs for wildlife conservation.
Nobody has asked Devon Sansom any questions yet, why not ask one yourself?