Daniel Hampton
Candidate for Ocean & Earth Sciences School President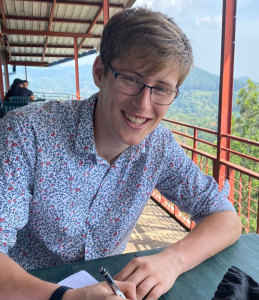 Key Points
Will be accountable
Hard working and reliable
Past relevant experience for this role
Always available to support you
Open minded and personable
Why vote for Daniel Hampton?
Hi my name is Daniel and I am studying Msci Marine Biology. I have a range of leadership experience including being the Project Leader for the Seasalter Youth Environment and Upcycling project and joint Project Leader for the Community Foodshare project in Faversham. I also know how to work well on committees which is key to this role. This has included 2 years of experience as the Eco Champion & Church Council member at Seasalter Christian Centre, stepping into the role of social secretary at SUSAC in semester 2, being a student ambassador for Marine Biology and being the Eco Ambassador (2 years) & Deputy Head Boy (1 year) at my previous school. If elected I will strive to best represent you and to ensure any issues you have are sorted quickly. I am good at communicating, very reliable and dedicated. I really enjoy working in a team and would love to represent you!
Nobody has asked Daniel Hampton any questions yet, why not ask one yourself?