Andrew Richards
Candidate for Philosophy Department President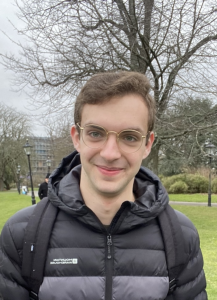 Key Points
To Have good communication between lecturers and students
Students to have easily accessible information about points of contact
Accurate representation about what students want
Create a friendly environment between lecturers and students
Enact changes that are wanted quickly
Why vote for Andrew Richards?
As a Philosophy and Politics undergraduate, I feel it is essential to maintain good communication between staff and students. If I were to obtain the role of department president I would like to maintain this communication and ensure that students are getting the most out of Philosophy through having their preferences listened to. I would also like the voice of students to be accurately represented so that areas of improvement are swiftly acted on. I also would like students to have good knowledge of points of contact they can go to for help. I would also like first years to have an easy experience coming into university and would like for them to have sufficient knowledge to know who to contact if they have problems.
Overall, I feel it is important for students to get the most out of their academic experience and feel the best way this can be achieved is through good communication between the department and student representatives.
Nobody has asked Andrew Richards any questions yet, why not ask one yourself?