Belal Asad
Candidate for Engineering and Physical Sciences Postgraduate Research Officer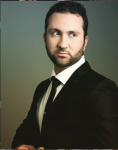 Key Points
Proven academic achievements and research experience.
Strong leadership and management capabilities.
Skilled communicator with interpersonal proficiency.
Advocate for accessible and inclusive education.
Multicultural background promoting diversity and understanding.
Why vote for Belal Asad?
As a dedicated academic with a strong record of leadership, I am uniquely positioned to represent and advocate for our diverse community. My extensive background in research, training, and education, combined with my multicultural perspective and commitment to inclusivity, make me the ideal candidate to drive positive change and foster a collaborative, growth-oriented environment for all.
Nobody has asked Belal Asad any questions yet, why not ask one yourself?