Vicentiu Pitic
Candidate for Medicine Postgraduate Research Officer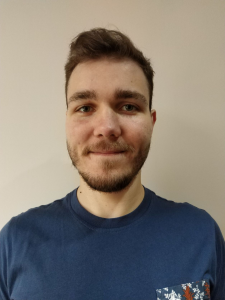 Key Points
Strengthen the connection between SGH site based students and Highfield
Improve transport between SGH and Highfield campus
Push to make demonstrator jobs available to FoM students
Liaise with SUSU how to improve support and wellbeing services
Increasing transparency between SUSU and students
Why vote for Vicentiu Pitic?
I am currently a PhD student part of Centre for Cancer Immunology looking at optimising novel therapies for AML. I have been in Southampton for over 4 years: half of it as staff and the other half as a student and I believe that I gathered valuable information about how the university, faculty of medicine and student union work. I know I can help improve communication and help organise SUSU events that liaise with PGR students. I understand it can feel quite overwhelming for anyone to join a new place for your studies and develop as a researcher. As a PGR officer, I aim to become a point of contact for PGR students to help solve problems with better communication and transparency between the students and the university.
My previous and current experience consists of being a student representative in Cancer sciences and the Life Sciences Postgraduate Society president. As part of my current roles, I participate in several meetings including the Faculty Graduate School Committee. In addition, I also help organise events such as Careers Day with the Faculty of Medicine or Midweek meal and mingles, Chew and brew welfare events with LSPS. I believe my previous experience will allow me to take on this role and be able to become an anchor point for PGR students. I want to help the PGR students with opportunities to express their opinions to SUSU but also to ensure that their voice is heard and acknowledged by the university.
Thank you very much for the vote!
Nobody has asked Vicentiu Pitic any questions yet, why not ask one yourself?