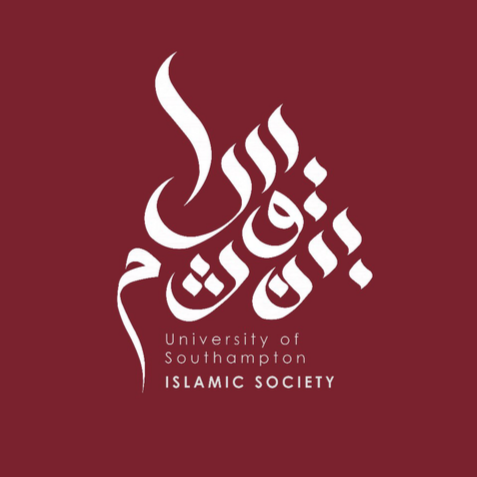 "Joining together in the mutual teaching of truth and patience"
The Islamic Society at the University of Southampton serves a vibrant and diverse student body. We support students in learning about and practicing their faith and hope to be a platform for Muslims to come together and share their skills, knowledge and expertise for the benefit of the community and beyond. The society helps to maintain an accessible prayer room, organise Friday congregational prayers and make arrangements for Ramadan as well as facilitate educational circles, social events and sports. Muslim or non-Muslim take part, question, learn and grow.
Visit our website at southamptonisoc.org
Photo Gallery
The Committee
All clubs and societies within the Students' Union are run entirely by students. The student committee for Islamic Society this year are:
Mahnaaz Noori
Campaigns Director
Tiahera Abdul
Campaigns officer
Abdullah Khan
Campaigns officer
Jameelah Salahuddin
Campaigns officer
Anis Binti Amran
Dawah & Education Officer (Female)
Shayan Khan
Dawah & Education Officer (Male)
Muhammed Qaid
General Secretary
Aliyah Bhuiyan
Prayer Room Officer (Female)
Surkhaab Ali
Prayer Room Officer (Male)
Tajwar Choudhury
President
Sabrina Hussain
Social Officer (Female)
Ahamad Chowdhury
Social Officer (Male)
Fatima Qaid
Sport Officer (Female)
Ali Butt
Sport Officer (Male)
Muhsin Zaiq
Sport Officer (Male)
Ali Khan
Treasurer
Farah Barakat
Vice President (Female)
Usama Hussain
Vice-President (Male)
You May Also Like...
Here are a selection of similar clubs and societies that you may also be interested in
Membership Information
There is currently no information about membership fees available
Constitution
All SUSU clubs & societies must have a Constitution which governs how they run
Download Constitution
Health & Safety
All clubs & societies are required to risk assess their activity to ensure it is carried out in a safe manner for members. Current risk assessments for Islamic Society are available to view below