Ella Foxhall
Candidate for RAG President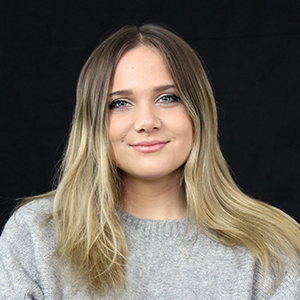 Raise the profile of RAG throughout the university
Run more volunteer recruitment events
Improve the transparency of RAG committee
Increase RAG's social activities
Continue the introduction, and maintenance, of high profile events
Why vote for me?
Ella Foxhall
Hi!
My name is Ella Rose Foxhall and I am an enthusiastic second-year music student who is passionate about raising and giving.
As the current Events Officer in RAG, I have organised events such as the Naked Calendar, Sustainable Christmas Fair and the, brand new, LGBTQ+ Mixer.
Our RAG has such potential for growth and fun. If appointed, I would hope to take our outreach and influence even further:
High profile events, such as Fight Night and Jailbreak, would of course run and run whilst introducing new attractions to increase our fundraising total. All of these would be rebranded as "RAG Presents".
This rebranding would instantly raise the RAG profile and make our events instantly recognisable and popular on campus.
To increase recruitment, throughout the year, I propose more recruitment stalls during Refresher's week and on the other campuses. The aim is to encourage and accept new volunteers all year round.
Admin-wise the main change to RAG I would propose to would be to create a new committee role; the Secretariat. The RAG Secretariat would organise meetings, take minutes and follow up – contributing to a smoother running RAG.
We could also be more transparent with our volunteers – using the weekly roundups to inform the whole society about what's in the pipeline – thus helping enthuse about all our upcoming volunteering opportunities.
-------------------------
I hope my plans for RAG communicated real enthusiasm for our fantastic society. Please happily vote for me as your RAG President.
Budget
Ella has not spent any of their budget yet