Ria Dunn
Candidate for Social Sciences Faculty Officer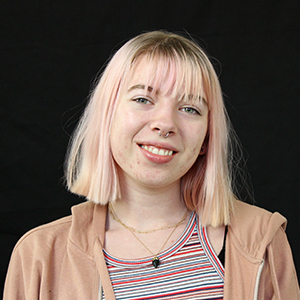 Improve communication between departments with joint honours courses
Ensure the student voice is heard
Reassess how special considerations are dealt with
More student support
Build a community within our faculty
Why vote for me?
I aim to bring more support to those with mental and physical illness within our faculty, by reassessing how we action special considerations and providing more support for students. I will aim to organise faculty wide events, and will ensure that the students' voices are being heard. Through the role, I want to bring about a positive change both to the faculty and the university.
I will push for more communication between departments, especially for those who have joint honours students, and build a sense of community in the faculty, as well as in individual departments. Finally, I will open a discussion into how pre-existing study spaces can be improved and used as a place to gain pastoral and academic support.
Nobody has asked Ria any questions yet, why not ask one yourself?
Budget
Ria has not spent any of their budget yet