Alamea John
Candidate for Senator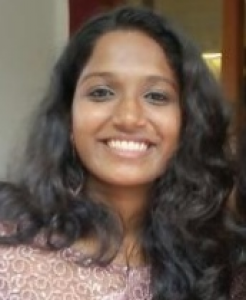 Cultivate the spirit of inclusions in ethnic diversity
Listening to your voices and represent your views candidly
Keep you up-to-date with the university developments
Taking active measures to initiate changes
Impact positive environmental changes through instigating sustainable habits
Why vote for me?
"Where no counsel is, the people fall; but in the multitude of counselors there is safety" (Proverbs 11:14). The certainty in this biblical statement gives insight into the indispensable leadership and statesmanship required for any organizations be it a Nation, University or a family. This proverb is an important reminder to seek good counsel when we are undecided, facing a challenge or to bring adjustment in our life's circumstances.
I strongly believe that I could open my mouth for the mute, fight for a righteous cause and defend the rights of the needy – representing the voice of student bodies especially for the new entrants and international students. I also consider that this position would gift me a great opportunity to familiarize with shared governance, partake in decision making processes regarding new policies instrumental to meticulous use of student funds and formulating future action plans.
I have the honor to state that my experiences while being a union senator last year gave me much experience in inculcating headship qualities, developing positive attitudes and prospective thinking beyond adversities. Therefore, I presume that continuing this post as Senator would exhibit my potential leadership qualities, enhance my skill to be more flexible and better connected. Also, this could foster my interest in the welfare of others, shouldering more responsibilities, empathizing for a genuine cause and displaying perseverance. Becoming a part of that democratic way of thinking and taking part in the process would be a great achievement once again this year.
Budget
Alamea has not spent any of their budget yet