Jessy Marin
Candidate for Student Trustee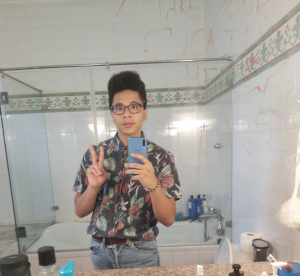 Experience in budgeting and accounting
Experience on a SUSU committee
Ensuring that SUSU and the board are and remain transparent
Enforce the guidelines given by the governance review
Ensuring that the board is effective in what it sets out to do
Why vote for me?
I have always been very passionate about student-led groups and initiatives which is part of the reasons why I love SUSU so much and get all giddy when they announce a new initiative. I am currently part of 2 SUSU committees and being able to help and work for other students is extremely gratifying and I look forward to having the possibility of doing so at a larger scale.

In addition to the eagerness, I also have experience in accounting and finances when I led a student lead non profit company in Thailand, FairNIST Coffee, which assists and promotes the product of coffee farmers in the area. While doing this, I had to manage budgets, balance sheets etc… as well as make decisions which would result in the best outcomes for the organisation. This has taught me how to be critical of ideas (including my own) and how to stay accountable of myself and others.

Finally, when talking to my peers I realised that not many if any know the large number of decisions that are taking place in the university which could very well impact them personally. I want to ensure that the union is transparent and makes its actions and decisions clear to the entire student body.

Thank you for reading my 'blurb'.

I wish you a beautiful and eye opening day and vote for me !!
Budget
Jessy has not spent any of their budget yet