Rebecca Hayward
Candidate for Law School President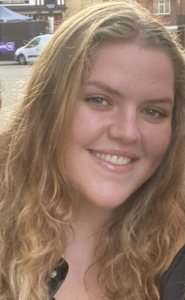 Key Points
Experience in leadership/committee roles
Establish communication channels between students and the law school
Provide feedback forums to improve the law student experience
Very approachable and reliable
Resource for students that want advice/have questions
Why vote for Rebecca Hayward?
I have experience in several leadership/committee roles as well as my involvement with SUSU as a Student Trustee. If elected I will establish clear communication channels between students and the law school. I hope to provide students with accessible forums to provide feedback throughout the year in hopes to continuously improve their experience as law students. I consider myself very approachable and reliable and I hope to be a resource/starting point for law students who want advice, have questions or want to provide feedback.
Nobody has asked Rebecca Hayward any questions yet, why not ask one yourself?