Find Your Feet
At SUSU we're here to help you find your feet during your studies. Whether it's finding ways to save money, finding places to get support, or finding your way around SUSU on campus - this is the place to start!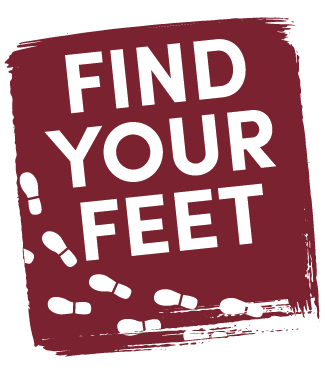 SUSU Food For All
We have set up SUSU Food For All for any students who may need support in keeping your cupboards stocked this year. We provide tinned, dry and long-lasting food, as well as menstrual products, and this is available for any student to come and collect for free. We'll also provide hot drinks and biscuits here. Find SUSU Food For All in our Welfare Room next to The Advice Centre (Level 3, Building 40). It's open Monday - Friday, 09:00 -17:00.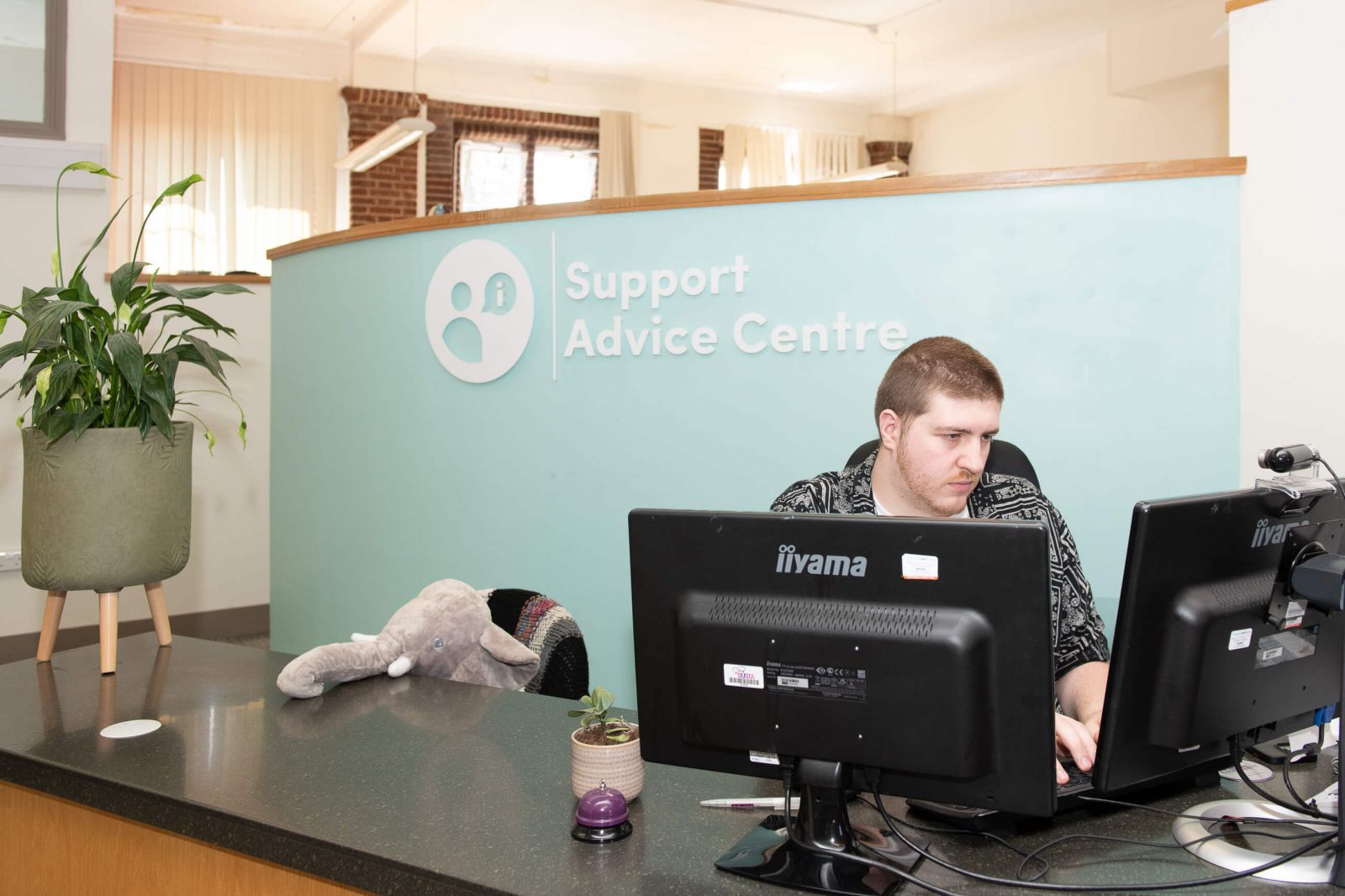 The Advice Centre
The Advice Centre is a free, confidential advice service for students, who are independent from the University. We are here to help you get the right support, at the right time, and can advise you on housing, financial and academic issues you may be facing. Our team are available Monday - Friday, 09:00 - 17:00.
Find out more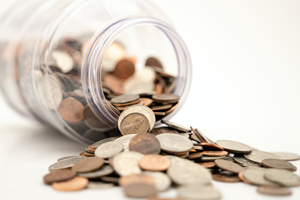 Financial Guides
One of our Advice Centre specialist areas is financial support, and we have a trained debt and money adviser available to speak to students. You can also find guides to finance issues such as funding for AHPs, Postgraduate Loans and information on how the University can support you on our Finance Guides page.
Visit our finance guides page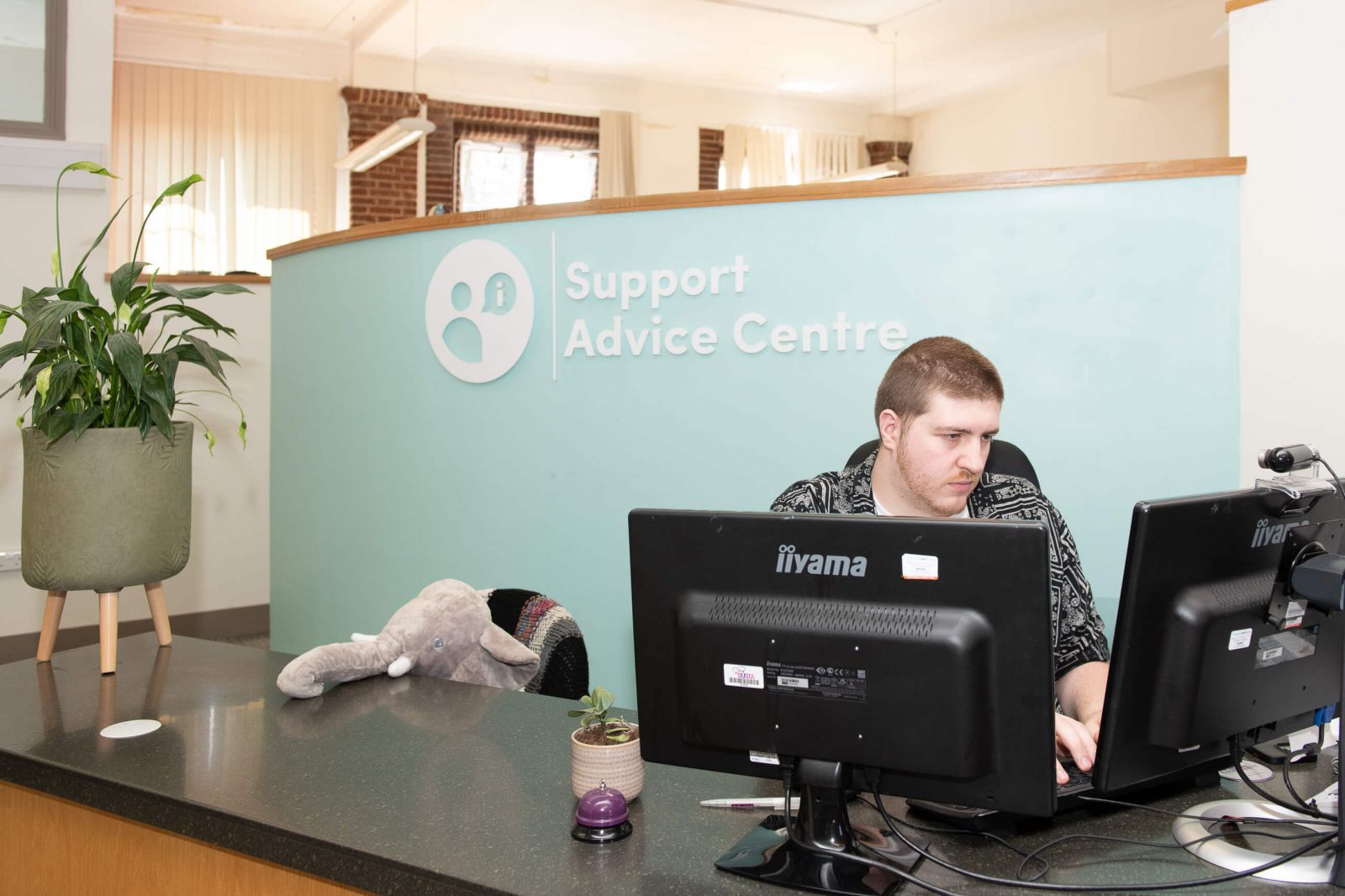 Wellbeing Wednesdays
Every Wednesday we are providing free soup, hot drinks, biscuits and a support drop-in at The Advice Centre. No appointment needed, just come along to chat to us and/or collect your soup. We're open 13:00 - 16:00 every Wednesday.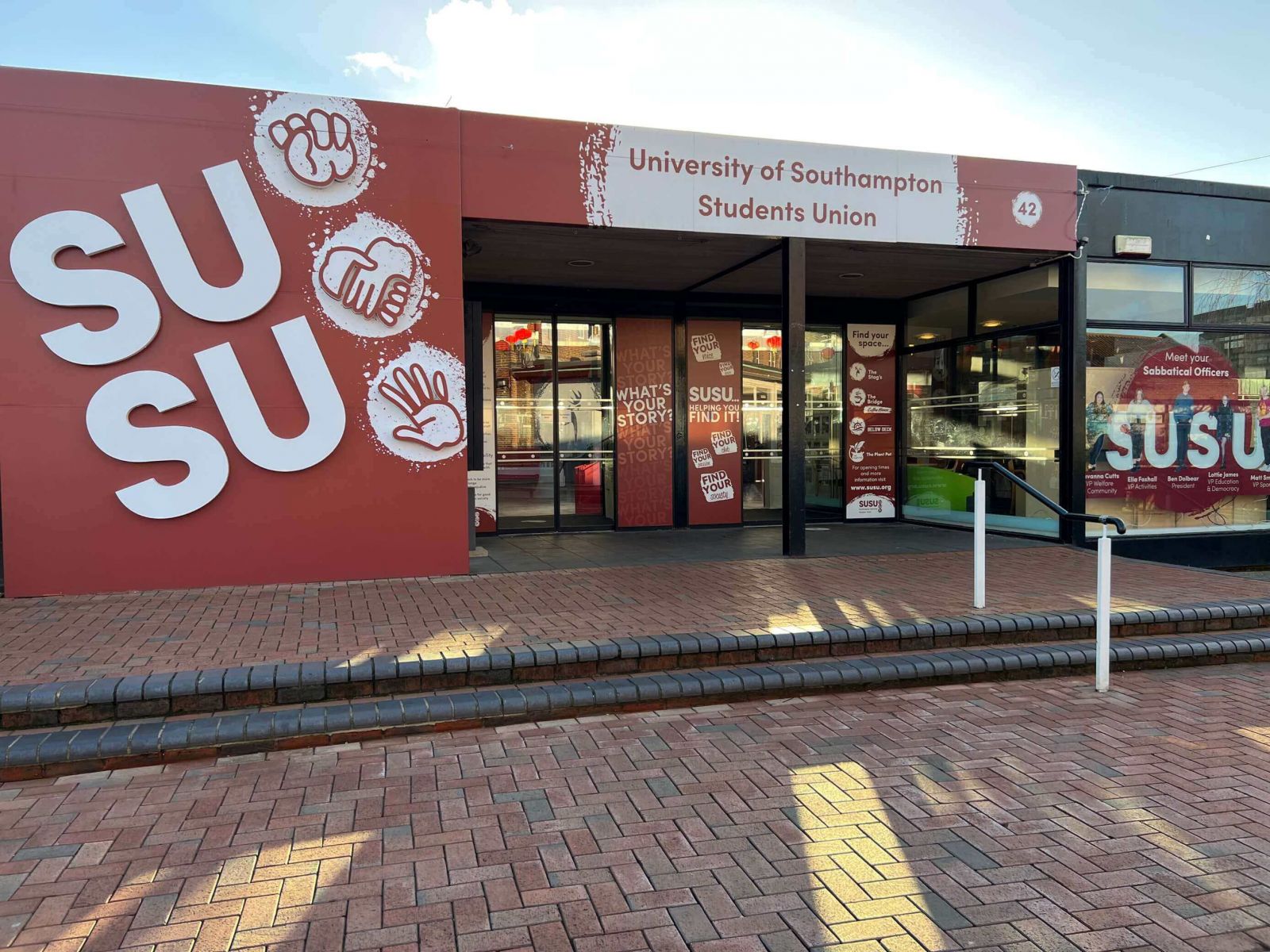 Free Porridge
Every Monday 09:00 - 11:00 (starting from 14 November) we are giving away free porridge in Building 42. Find us in the main reception area as you walk in.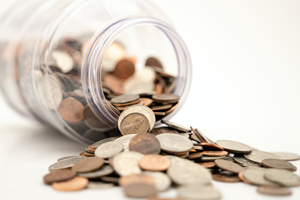 University Student Support Fund
The Student Support Fund is available from the University, designated to help students that find themselves in unexpected financial hardship. Applications are open for the 22/23 academic year. Find out more on the University's Student Support Fund page.
Visit the University's Student Support Fund page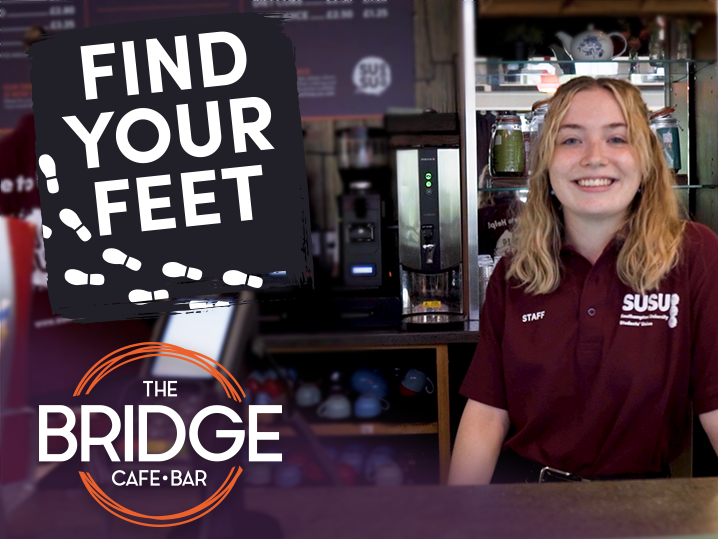 The Bridge
Find your way to The Bridge, your student cafe and bar at SUSU! The Bridge offers quality & great value coffee on campus in a space where you can relax, socialise or study. Grab a bite to eat with us, play board games, or join us for Quiz and Curry every Monday night! Find The Bridge on Level 4 of Building 42, on the right as you enter via the main entrance.
Watch our video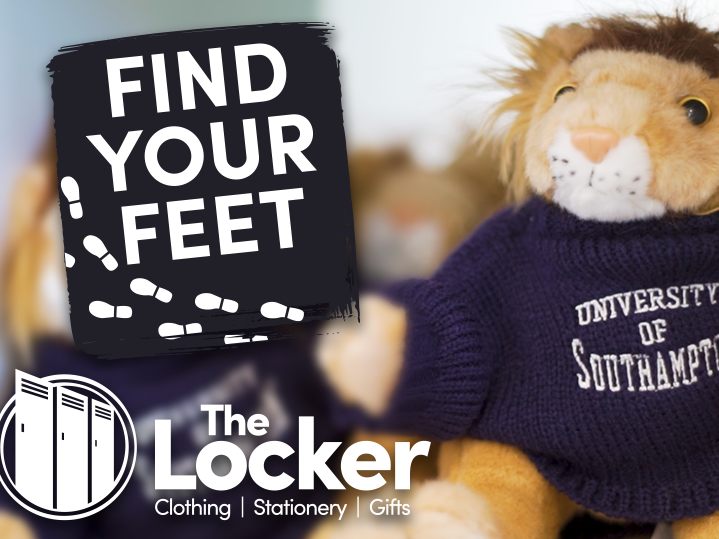 The Locker
Find your way to The Locker at SUSU! The Locker is our merchandise store on campus, stocking all things clothing, stationery and gifts. No University experience is complete without purchasing an official hoodie or graduation teddy bear, and The Locker is the place to get one! Find us on Level 4 of Building 42, opposite the main entrance.
Watch our video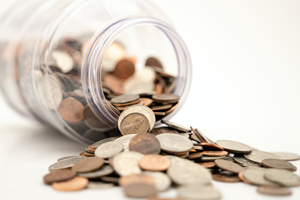 Choosing a student bank account
Looking to open a student bank account but not sure which bank to go with, or how to apply? Save the Student have created a guide to the best student bank accounts 2022, which explains how a student account differs from a regular account, overdrafts, credit ratings and more.
Visit the Save the Student website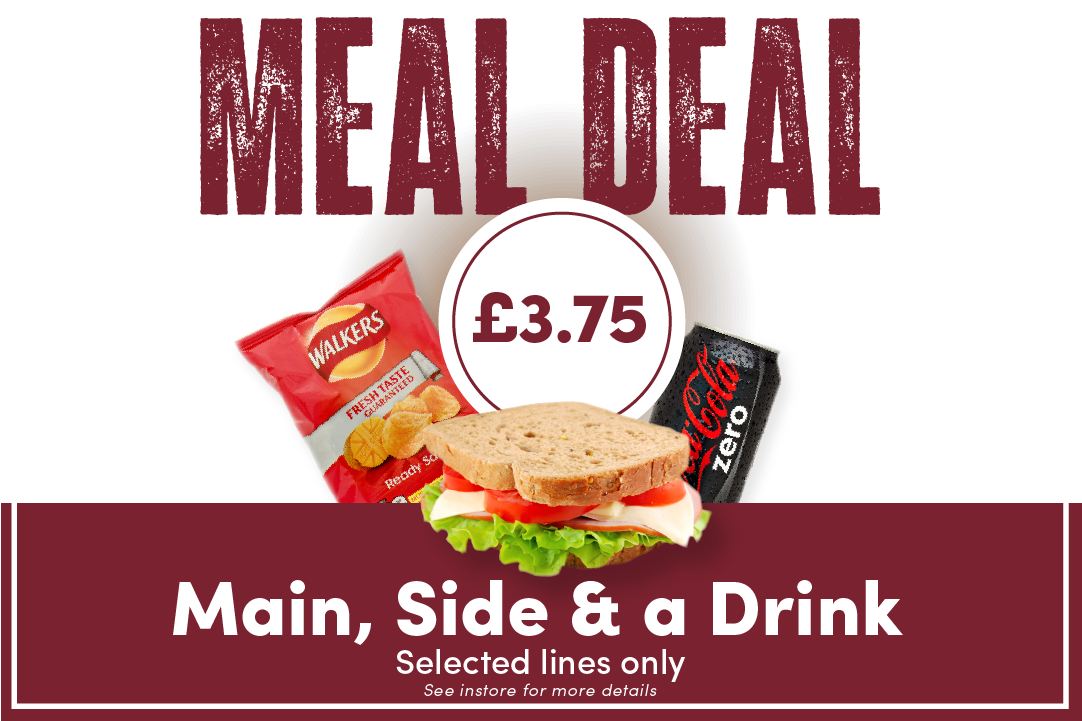 Save in The SUSU Shop
At The Shop we're always looking for ways to help students save! We've recently lowered the price of our meal deal: enjoy a main, snack and drink for just £3.75. We also sell feminine hygiene products at cost price.
View The Shop's opening hours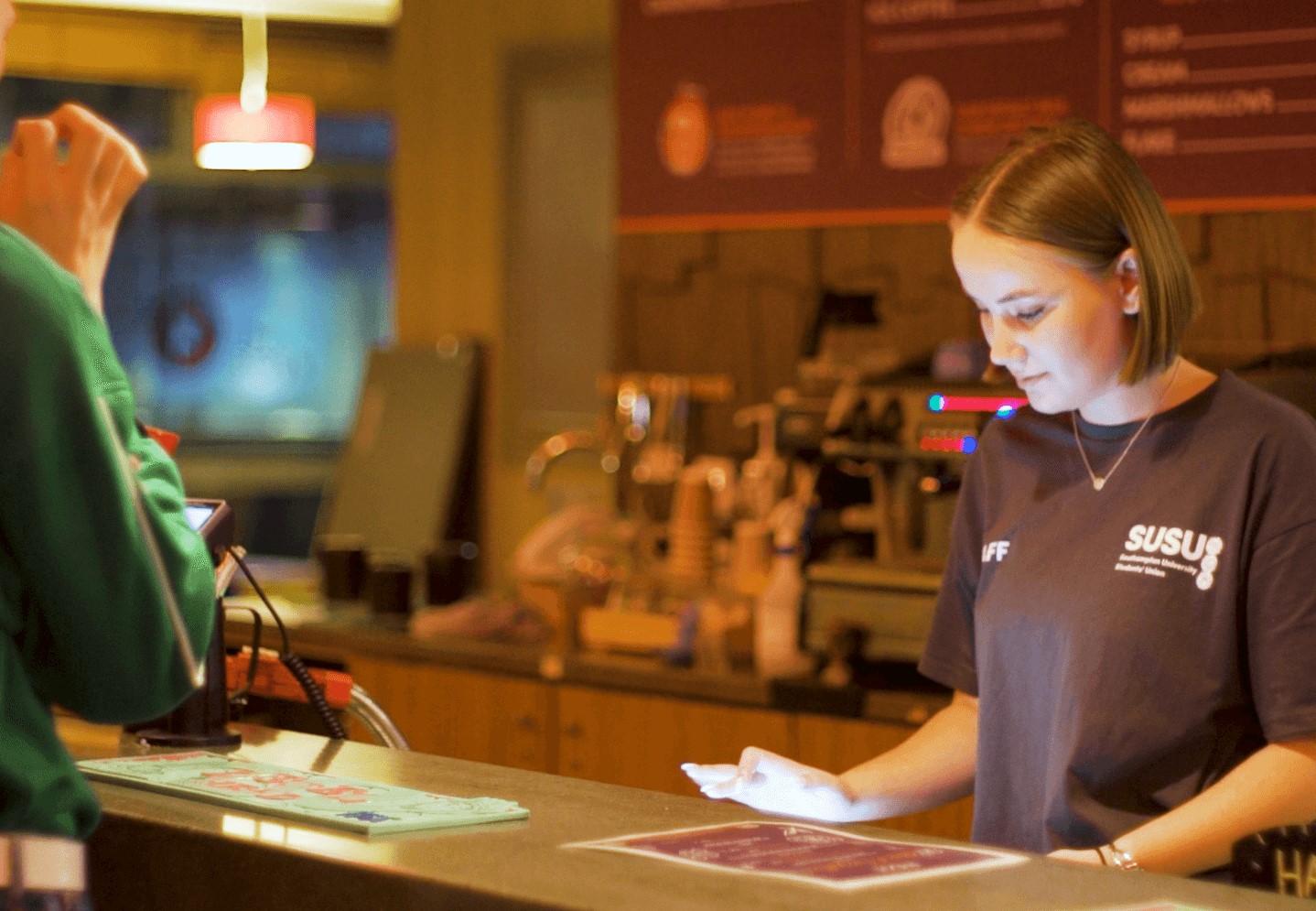 Support Staff Jobs at SUSU
Looking for a part-time, flexible job alongside your studies? We've increased the variety of Support Staff roles available to students at SUSU, and students will now receive the minimum wage rate for those aged 21 and over, regardless of your age. Take a look at the roles you can currently apply for on our Jobs page.
Visit our jobs page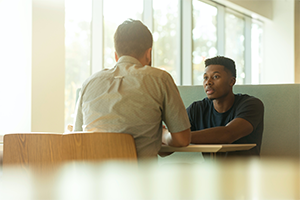 University Wellbeing Support
The University offer a range of wellbeing support for students, including a 24/7 team, wellbeing chats, self-help resources. They also offer a Faith and Reflection Centre, and a Student Disability and Inclusion Team.
Visit the University's Wellbeing Support page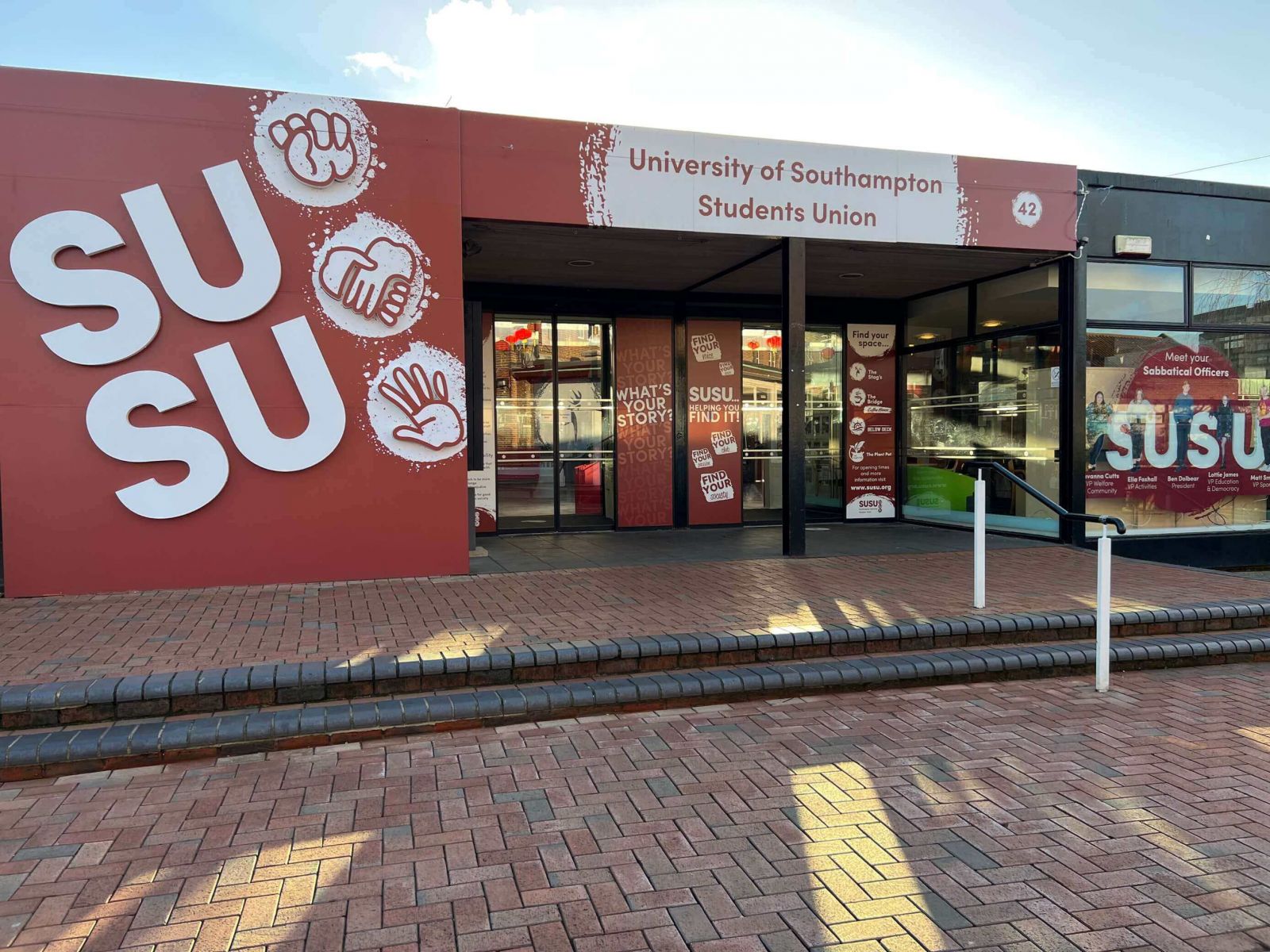 Showers available at SUSU
Hot showers are available for free on Level 1 of Building 42, in the sports changing rooms.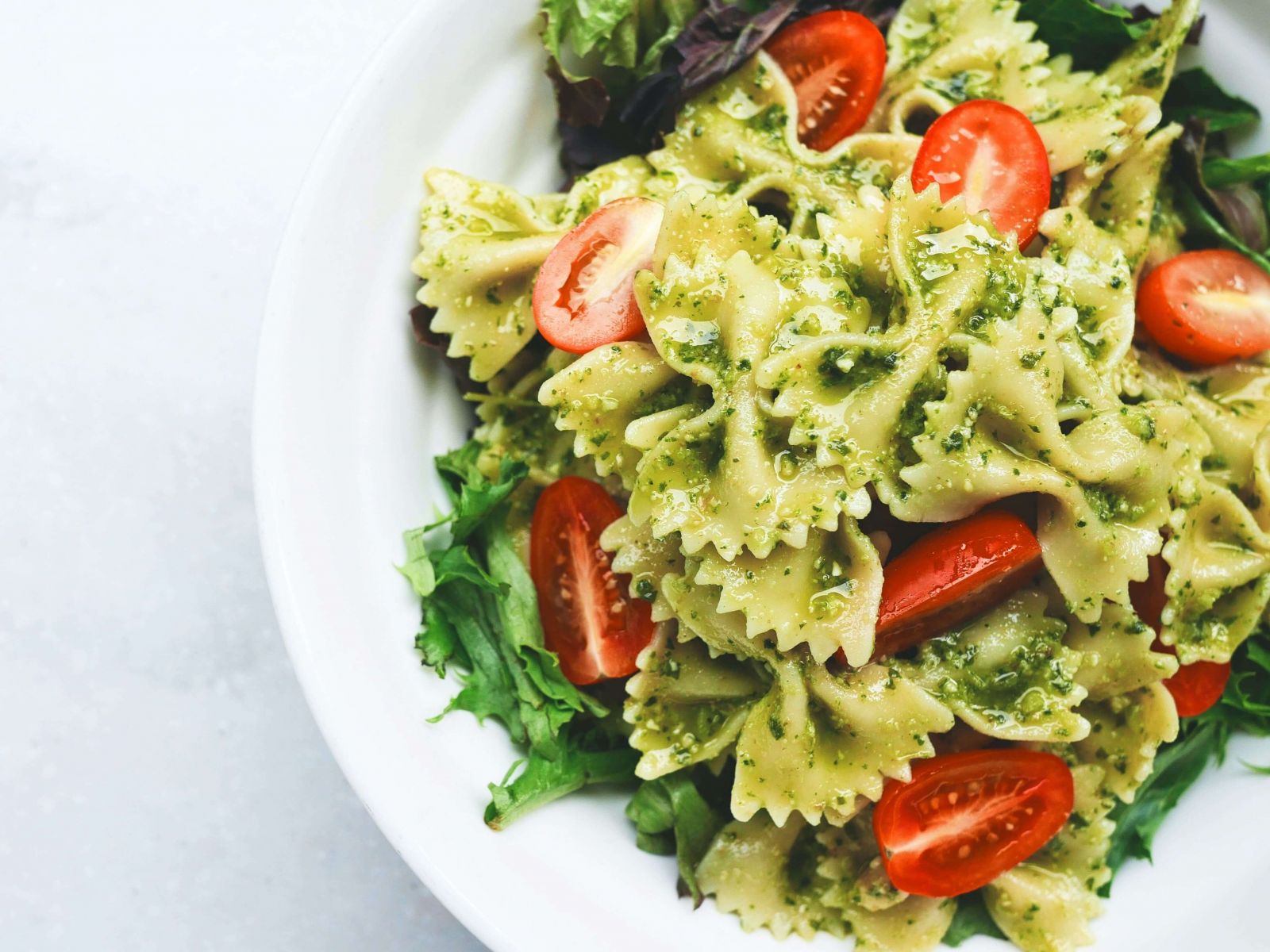 BBC Food Budget Recipes
The BBC Food website has lots of great ideas & recipes for budget-friendly meals, including easy one-pot meals, £1 meals, meals for groups and meals for one person.
Visit the BBC Food website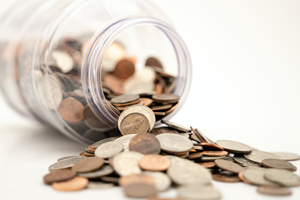 Creating a Budget
Looking for advice on how to create a budget for yourself? The Step Change website has an easy step-by-step guide to making your own budget, and a template you can download.
Visit the Step Change website
Round About Cafe Community Pantry
The Round About Cafe (Westfield Corner, Southampton SO18 2LE) runs a community pantry open Monday - Friday, 08:00 - 14:00. The pantry is a membership-based scheme, with an annual £1 fee. Once you've joined, you will be able to access food and some household goods once a week.
Visit the Round About Cafe website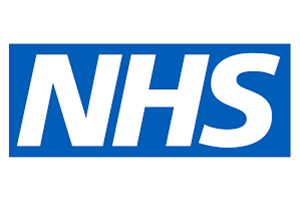 Free NHS Prescriptions
The NHS offers a free prescription service for low-income earners, which includes students. You can find out more about how to apply for this on the NHS website.
Visit the NHS website