How to Stay Within the Rules
Although running a student group is mainly about having fun, it's also important that you make sure you follow the rules and regulations that apply to you.
University discipline regulations apply to you as a student from the time you register to the time you leave University.
SUSU disciplinary procedure also applies to you whenever you're carrying out a student group activity of any sort (whether it's an organised trip, a meeting, or a social).
'Initiations'/'hazing'/'peer pressure' have no place in any Club or Society. Any reports of such activity will be investegated by SUSU and displinary action may be taken. Consquences could include:
Expulsion from degree
Disaffiliation of Club or Society
Removal of Commitee Position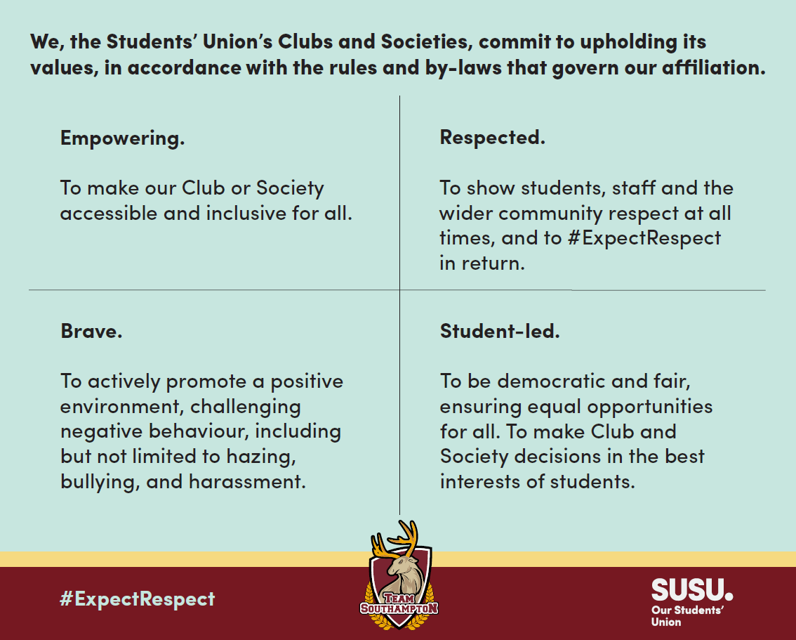 Who's responsible
It's important to remember that the committee members can be held liable by the Union for activities that occur at a student group event. You are therefore under a duty to do your best to prevent people from breaking the rules.
If you have any questions at all about any aspect of the disciplinary rules and procedures, please email the activities team at suactivities@soton.ac.uk